After you enter your registration information or select Try It you will be able to choose the primary sport you want to use. Click on the sport's logo to load the custom scoreboard layout.
Scoreboard currently supports baseball, lacrosse, soccer, football, basketball, tennis, Volleyball and hockey. Additional sports may be added through in-app updates.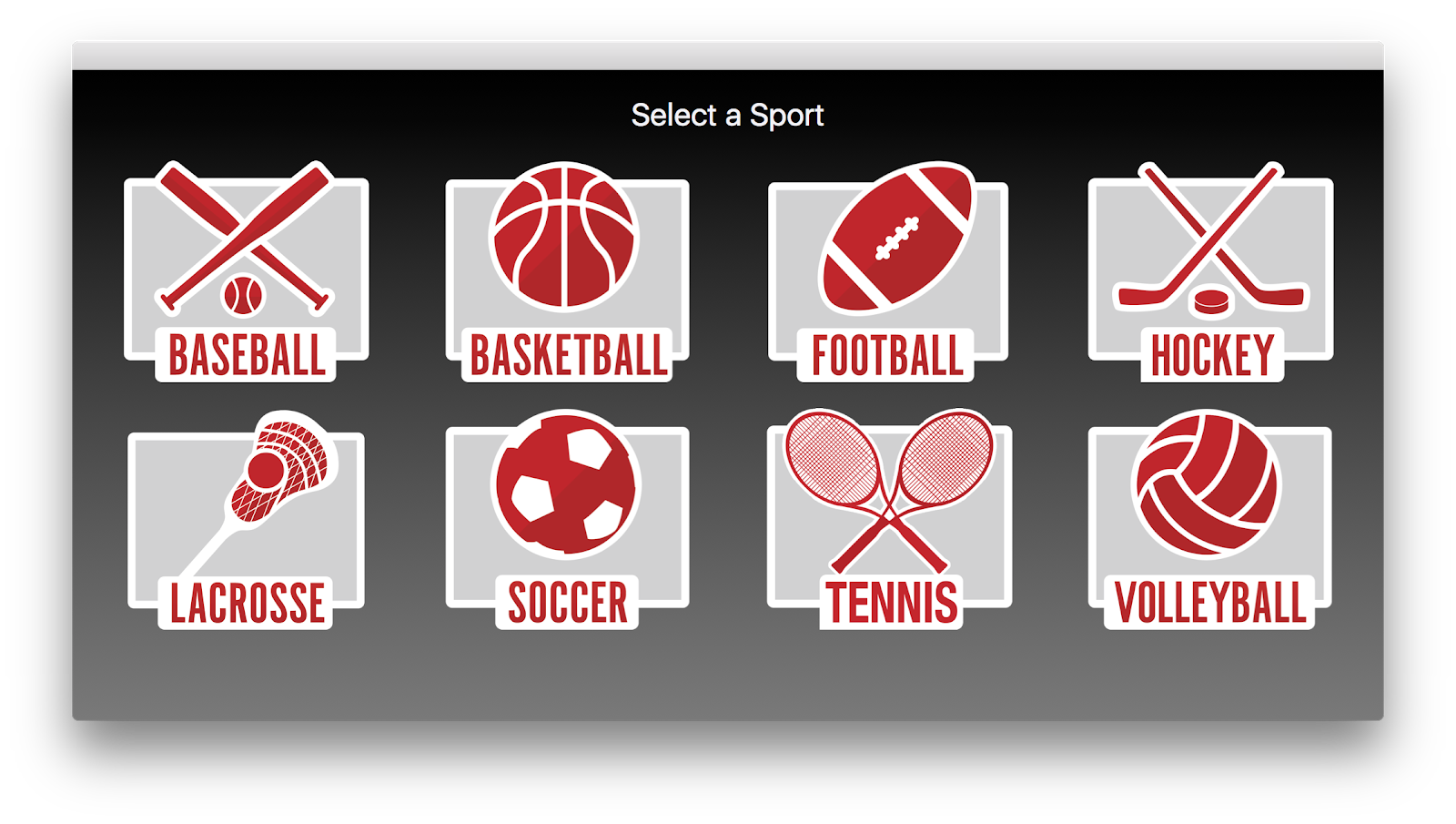 You can change the active sport at any time by selecting the Actions menu and then choosing Change Sport. You'll be shown the same window again and can select a different sport.