The first view in ProRemote is of the Library and Playlists. From this screen you can search through your entire Library for documents and go through your Playlists. Since this is a remote, you can only see what has already been saved in ProPresenter. You cannot make new documents or playlists from the app.
The default view for slides is to show thumbnails. This is known as the Grid View. You can use a pinch gesture to resize your thumbnails. Simply place two fingers on the screen and move them closer together to make your thumbnails smaller or move them apart to make the thumbnails larger.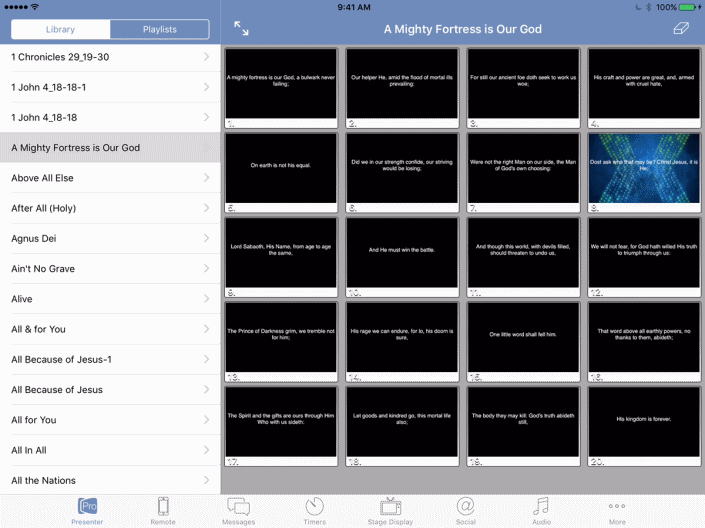 From this view, you can also collapse the left column if you only want to see the document you're currently viewing.
Tap the double arrow at the top of the screen to collapse the column, then tap the single arrow to open it back up.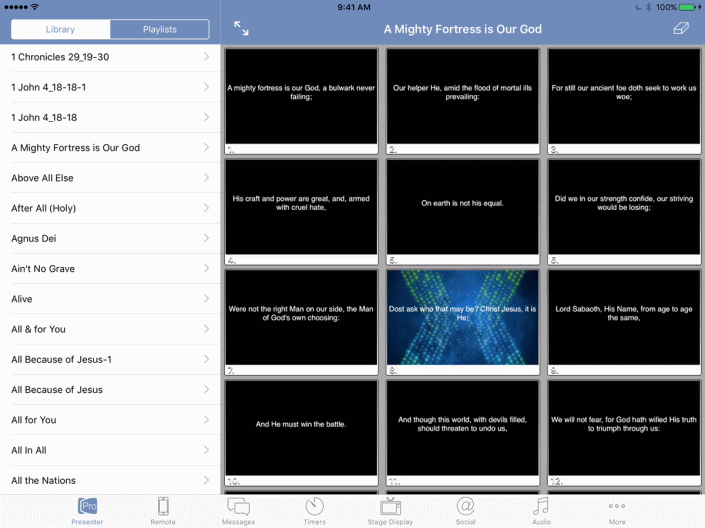 You can adjust the quality of the thumbnails or disable the Grid View in Settings. At the bottom of the screen, tap the More button then tap Settings.
At the top of Settings, you can toggle Grid View on and off. When you disable Grid View, it will change the view of your slides on the Presenter tab.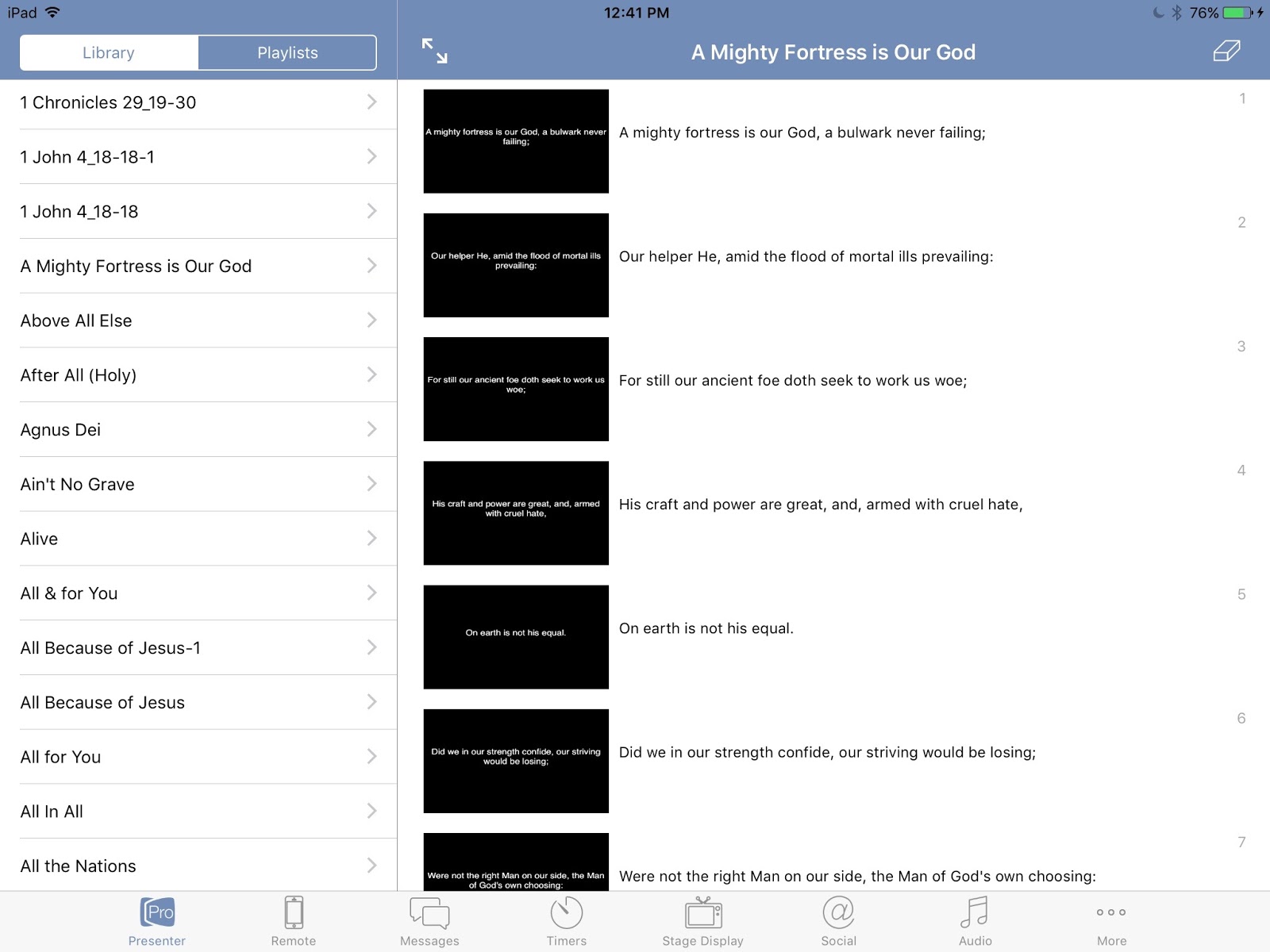 Clicking on Slide Quality will allow you to choose the quality of your thumbnails. Lower quality thumbnails aren't very legible, but load really fast and work well if you have Grid View off. Best takes longer to load and requires a very stable and fast network connection. In most cases, you should leave this on Default.