This article explains how to set up an AllAmerican 8000 controller with ProPresenter-Scoreboard.
Currently, the AllAmerican 8000 controller can control baseball, basketball, football, hockey, lacrosse, and soccer inside of the Scoreboard software.  
Necessary Items
1.  Setup your Adapter cabling
Before you can connect the device to the computer, you'll need to setup your adapter pieces.  Take your DB9 to RJ45 cable and connect the following cables to the following pins...
| | |
| --- | --- |
| Orange | 1 |
| Green | 2 |
| Yellow | 3 |
| Black | 4 |
| Red | 5 |
| Blue | 6 |
| White | 7 |
| Brown | 8 |
Once this is connected properly, you can then plug that DB-9 connector into the USB adapter.
2.  Connect the Controller
Now that you've setup your adapter piece, you'll run a standard RJ-45 cable from the Scoreboard data port on the back of the AllAmerican-8000 into the adapter piece.  You can now plug the USB adapter into the computer.  
3.  Enable Communication in the Software
Now, we will need to enable communication in the Scoreboard program itself.  First, you will need to open ProPresenter-Scoreboard and then open Scoreboard Preferences>Communications and click the "Add Device" button and choose AllAmerican 8000.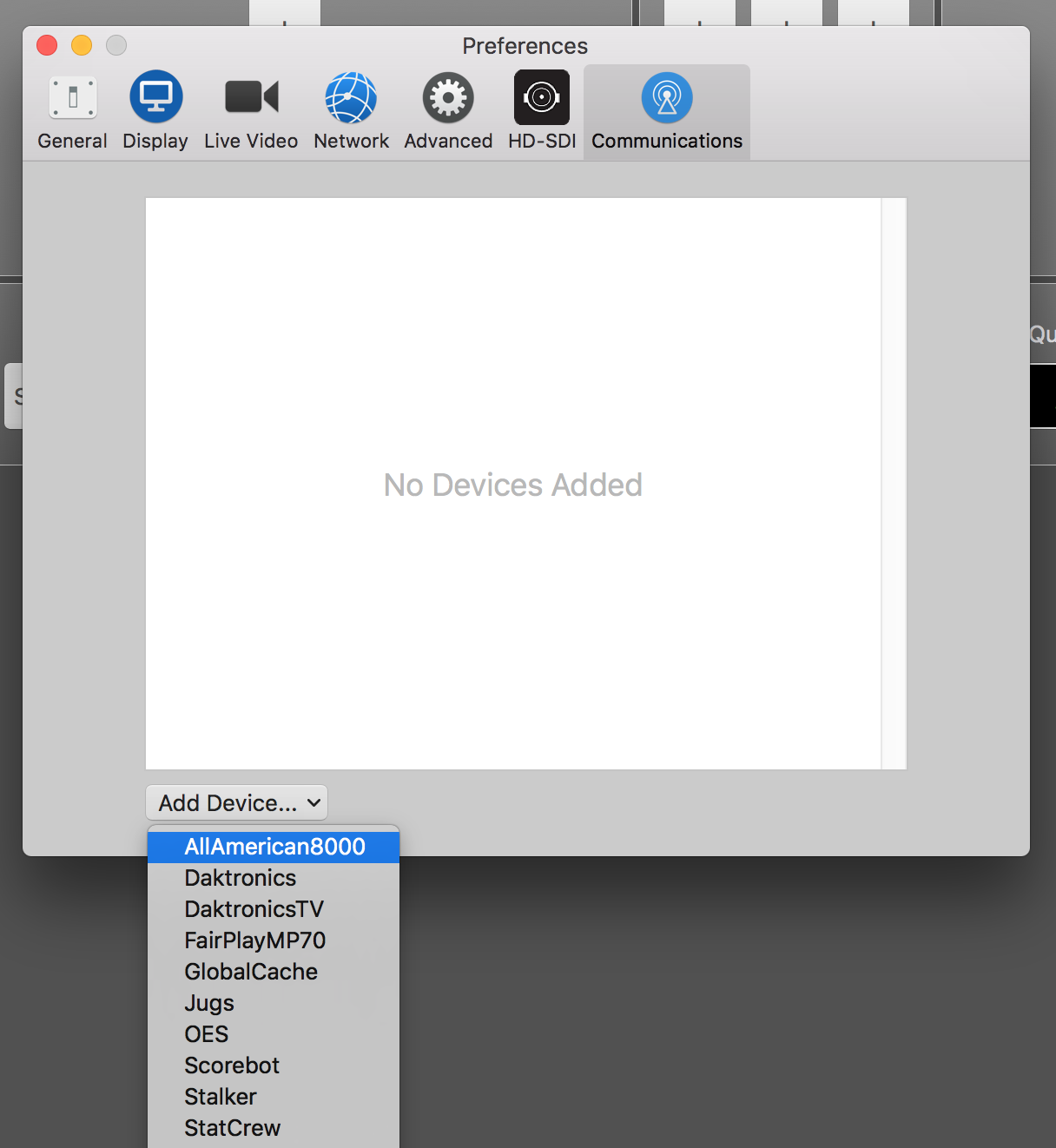 Once this window comes up, you'll just need to make sure you select the proper interface.  This should be set to usbserial.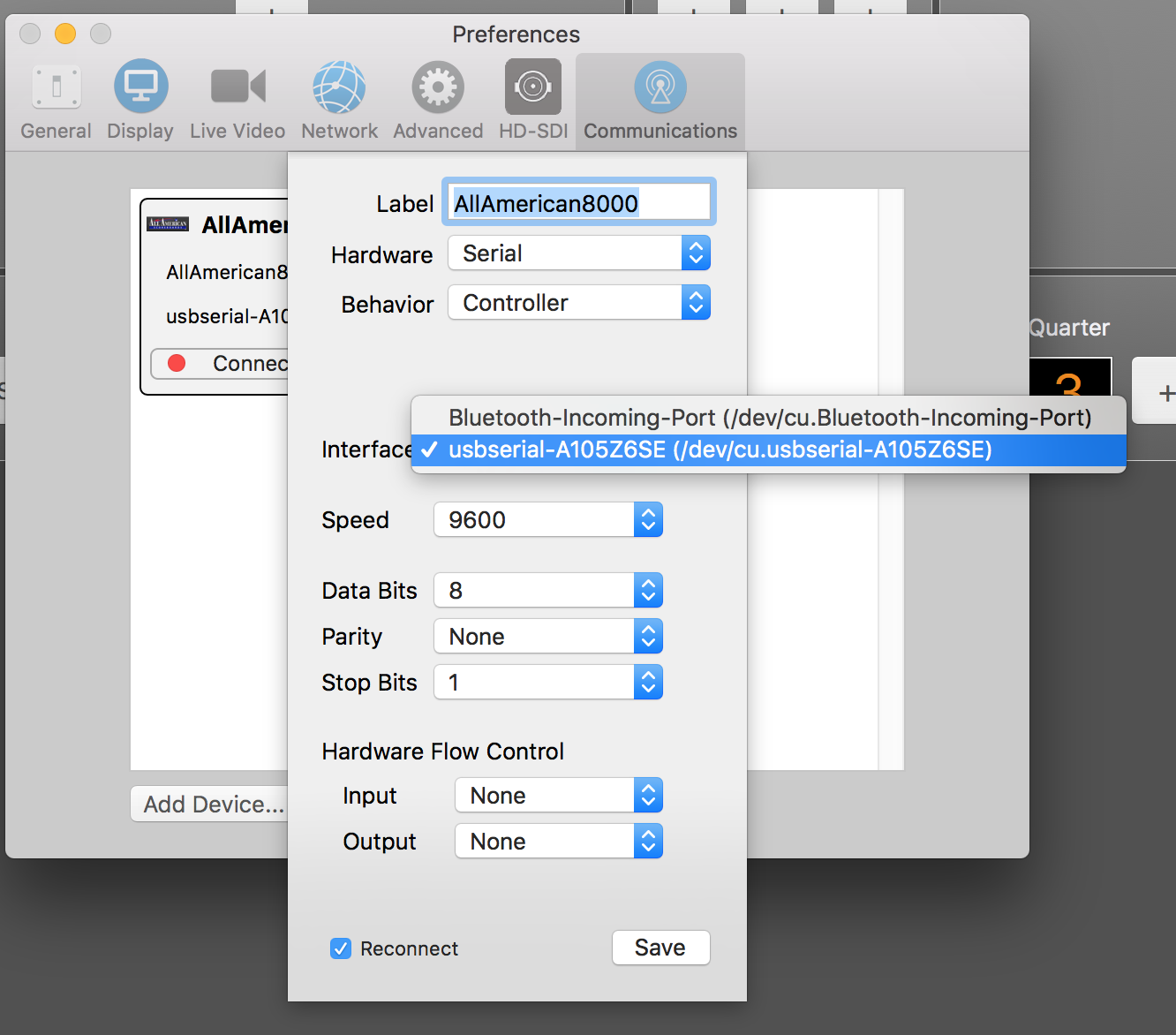 Once you have done this, you should be able to hit "Save" and then "Connect" back in the main window to get this up and running.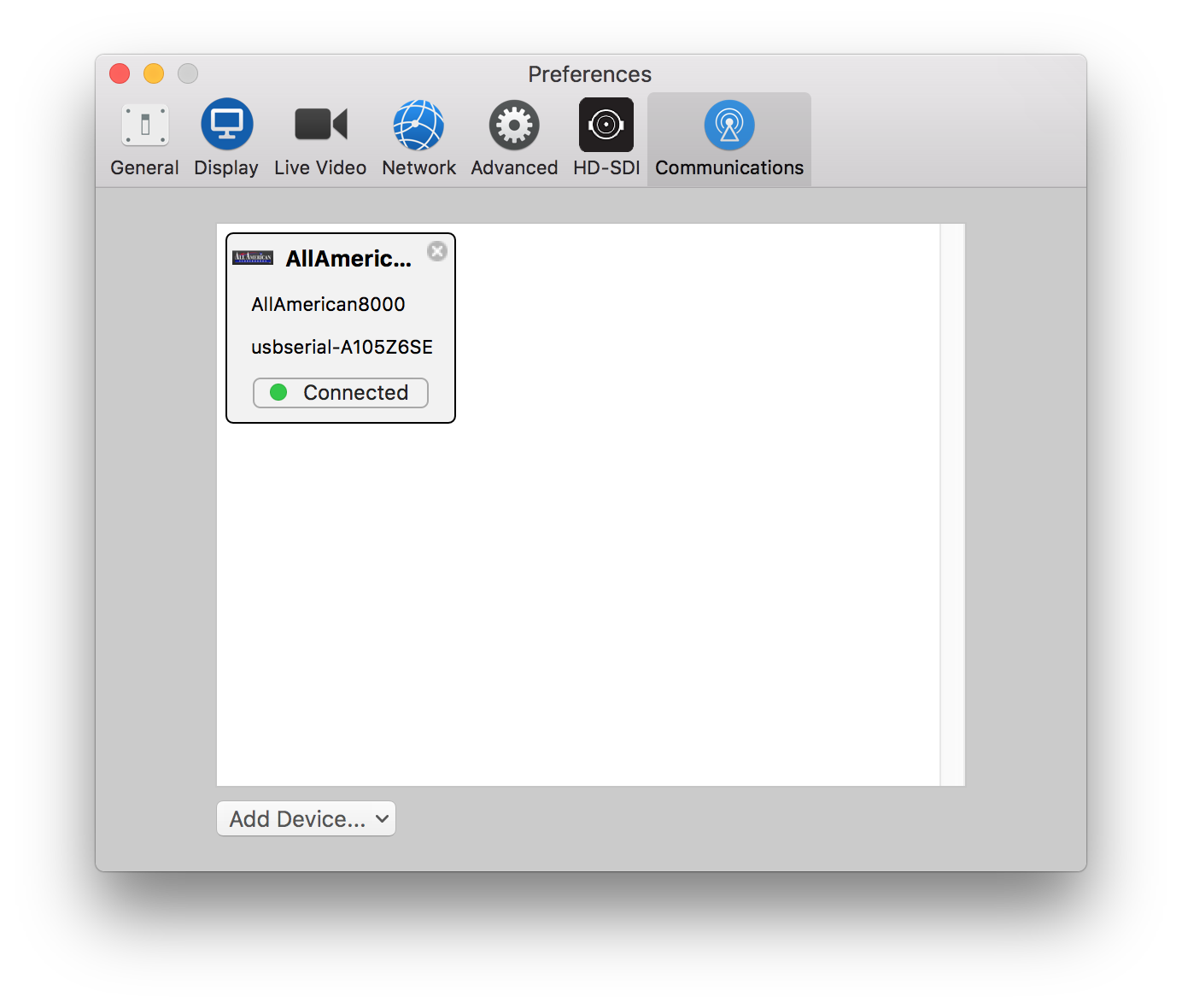 You should now have control of the software through the AllAmerican 8000 board.  
To test your connection, you can click the Start button for the clock on the controller and that should start the clock on the program screen as well.