The Scoreboard Editor is the same for all sports. The only difference is one option that is available for baseball, as mentioned in that section of the manual.
To access the Scoreboard Editor, click the pen icon in the upper left corner of the scoreboard. When you click, the main screen will change to the Scoreboard Editor. The pen icon will change to an 'x', which you will click to close the editor and return to the scoreboard.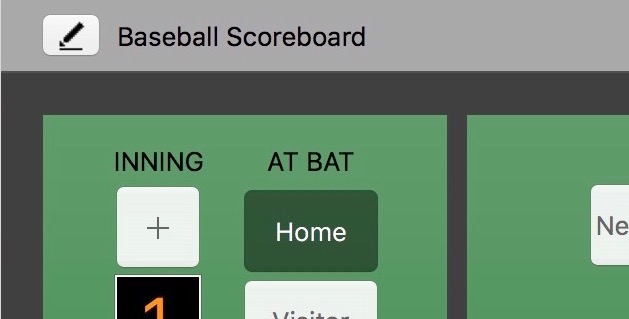 This is what you will first see when you open the Scoreboard Editor. The editor consists of three main areas: Scoreboard Document, Macros, and Advertisements.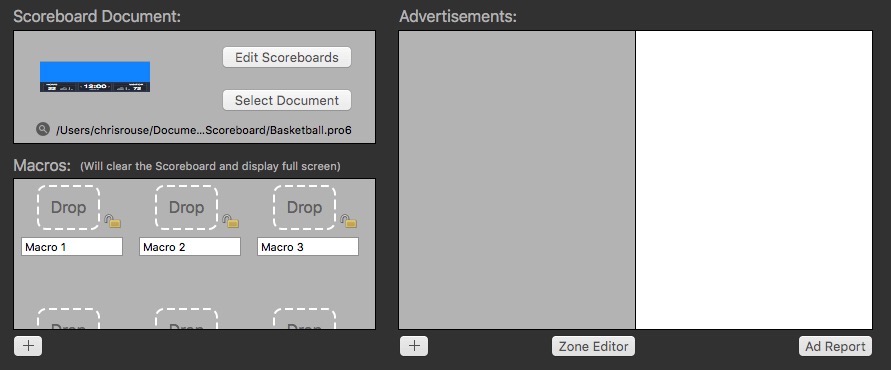 Refer to the individual articles for each section for more information.