When you create a new Show, you will see the New Show Wizard which will help you to quickly set up Screens and Targets in your Show.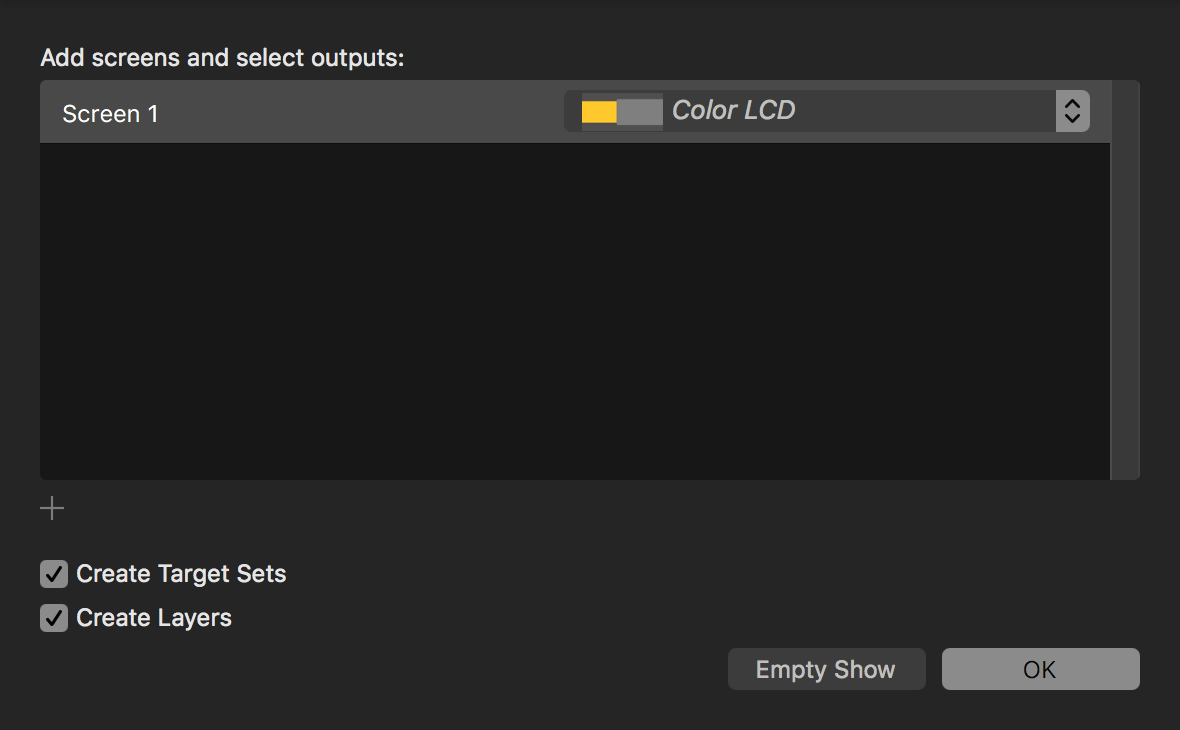 PVP will automatically add Screens for each external monitor that you have currently attached to your computer. If you would like to add additional Screens, click the + in the lower left of the window. To delete one of the Screens, select it and press the delete key, or, if you have a touch pad, swipe with two finders to the left over the name of the Screen and then click Delete.
For each Screen in the window, you can update the Name as needed by clicking on the name and typing in a new name. You can also adjust which device the Screen is Linked to by clicking on the drop-down menu on the right of the Screen.
You can also have PVP automatically Create Target Sets and Create Layers for each Screen that you create; check the box next to each of these respective features to have PVP create that content in your Show.
When you are done you can click OK to create your Show, or select Empty Show to close out of the Wizard without adding the content.