PVP is only available for download from our website. Go to the link below to download the latest version of PVP.
renewedvision.com/provideoplayer/download/
The current version is available at the top of the page; recent updates are available at the bottom of the page if you need an older version.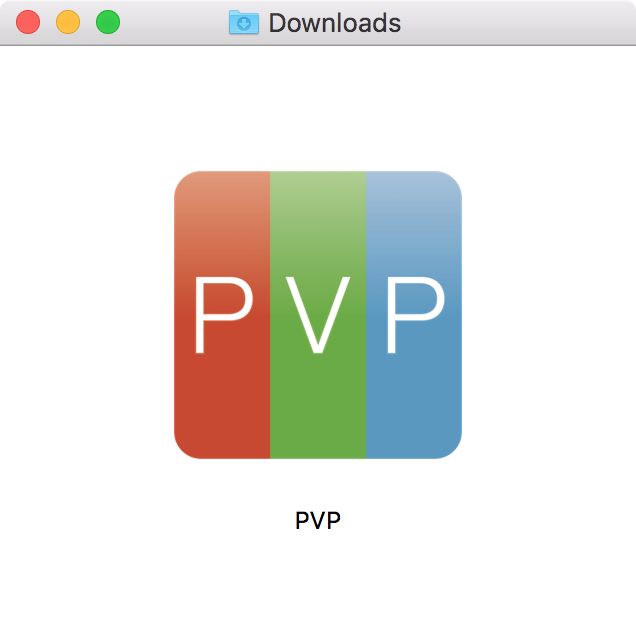 When PVP downloads it will download as a .zip file. If your browser doesn't automatically unzip the file, then after the file downloads you may need to double click on the .zip file to unzip it. Once you have the PVP application unzipped, simply drag it to your Application folder.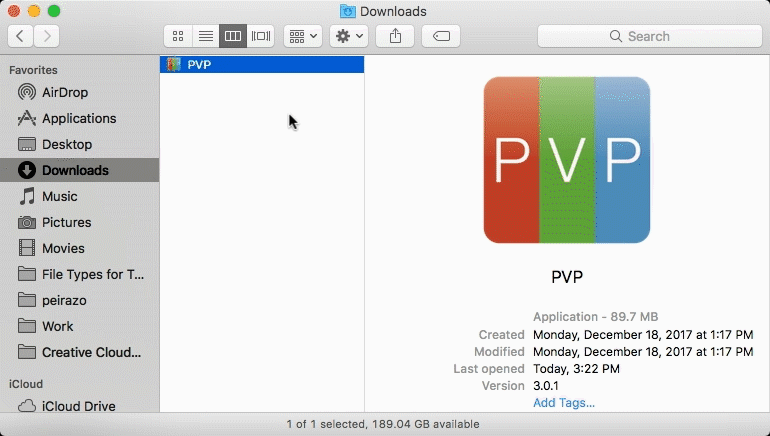 You can now open the application from the Applications folder. Many users also find it useful to add the application to the Dock by either dragging the application from the Application folder onto the Dock or, if the application is already running, by right-clicking on the application's icon in the Dock and selecting Options > Keep in Dock.