When you are having an issue with the signal, quality, or sync of a Blackmagic SDI Output in any of our programs (ProPresenter, ProVideoPlayer, ProVideoServer, or ProPresenter Scoreboard) one of the first steps is determining whether or not that issue is limited to our software or if it is occurring outside of it. One of the easiest ways to test this is to use a program that is automatically installed when you install the Blackmagic Desktop Video drivers and that program is called Blackmagic Media Express.
If the BlackMagic software does not show you the input or output within this software, ProPresenter will not be able to use it either.
So, if you are on Mac, press cmd+space bar and type in Blackmagic Media Express and open the software. If on Windows, click the search bar next to the start menu and do the same thing.
Once the program is open, you will open the "Device" Menu in the menu bar at the top and choose the SDI output you wish to test.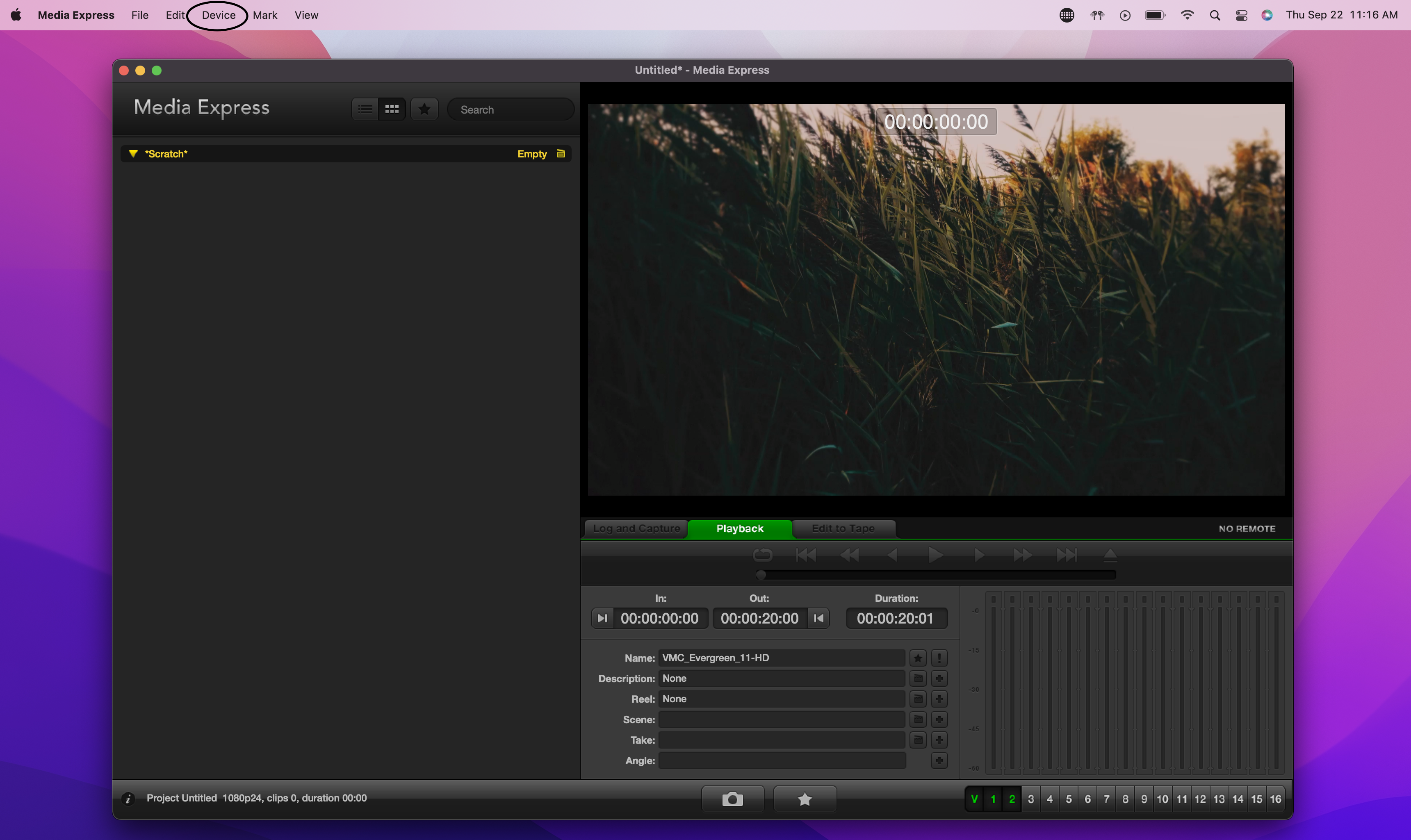 Then, you will load a video into the "Scratch" portion on the left. It would be best to test with the same video you are using in our software to compare, but if that won't work for you, you can download a sample video to test here.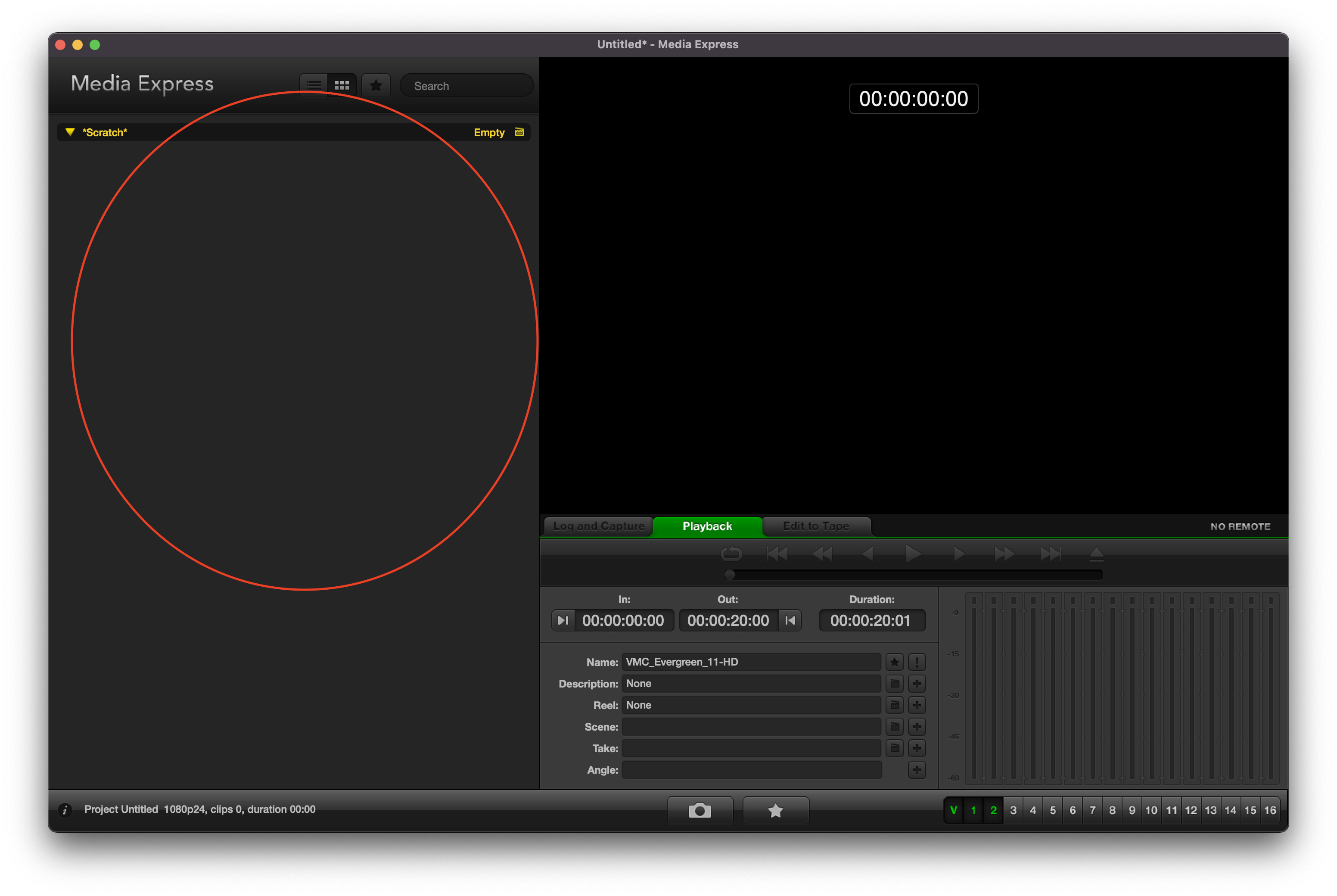 After loading the video, you just need to open the "Playback" tab of Media Express and press the Play button!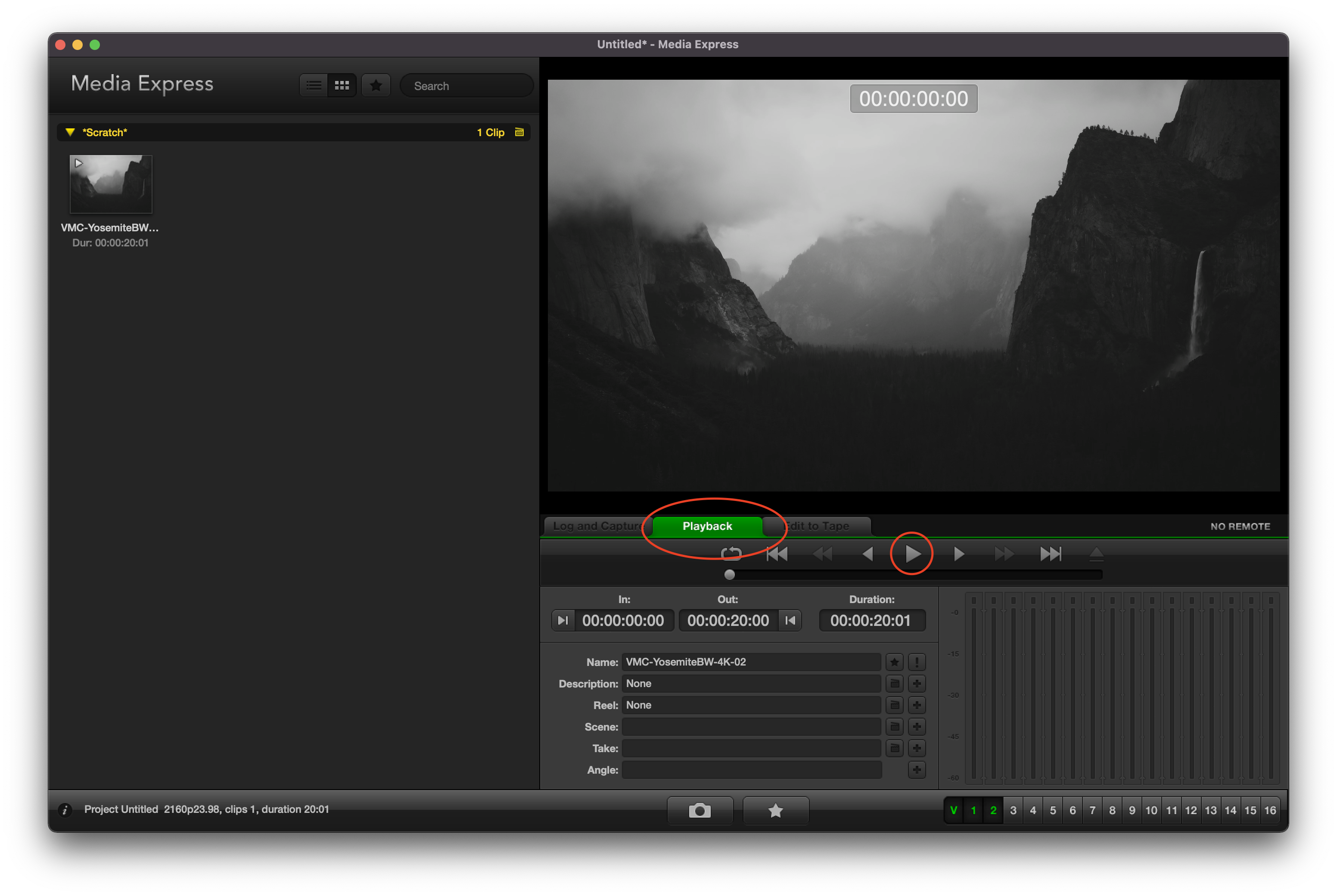 The BlackMagic Media Express Software can also be used to test SDI Inputs as well. To test inputs you would select the device from the Device list on the menu bar, and choose "Log and Capture". This will allow you to see and record any audio or video signals coming into the BlackMagic Card.