This article will walk you through how to set ProPresenter to High Performance Graphics Mode.
If you are using a Windows computer with both integrated graphics and a discrete GPU (Graphics Processing Unit). This can help improve performance in some cases. As Windows may have ProPresenter using your integrated graphics by default.
1. Open Windows Settings
2. Click on System
3. Click on Display
4. Look for the Multiple Displays header. Below that click on Graphics Settings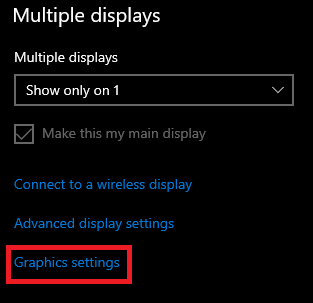 5. In the "Choose an app to set preference" dropdown select Desktop app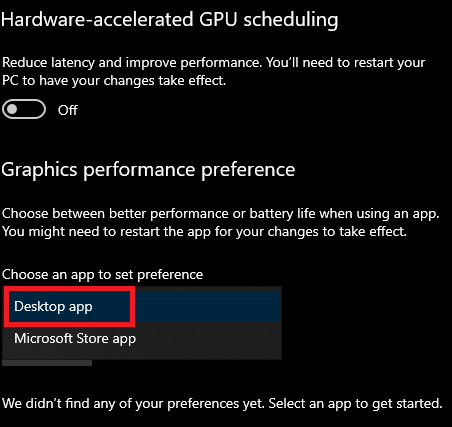 6. Then click browse and navigate to the ProPresenter 7 application [ C:\Program Files\Renewed Vision\ProPresenter ], from there click add
7. Then you should see the ProPresenter application appear under that dropdown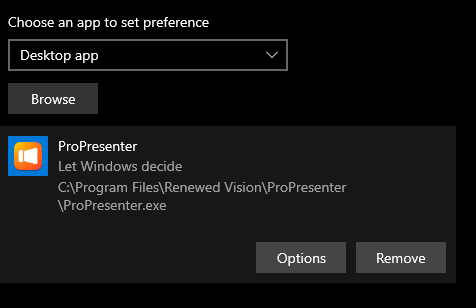 8. From there click Options and select High performance, then click save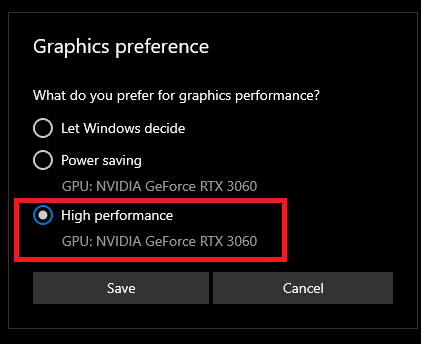 After this, I would advise restarting your computer and you will be good to go.