If you have AVG AntiVirus Free software installed on your Windows computer, it may be blocking media imports to ProPresenter. We have reported this false positive to AVG, but we don't know if or when this issue can be resolved in their software.
For some reason, AVG thinks that ProPresenter 7 is ransomware and wants to protect you from it. We promise, we aren't ransomware!
If you have AVG installed on your computer and ProPresenter 7 has been added to its blocked list, media imports will not work. When you try to import a file to the Media Bin, nothing will show up. When you try to add it to a presentation, you will get a blank slide with a broken media link. This is an easy fix, but it's several menus deep in AVG.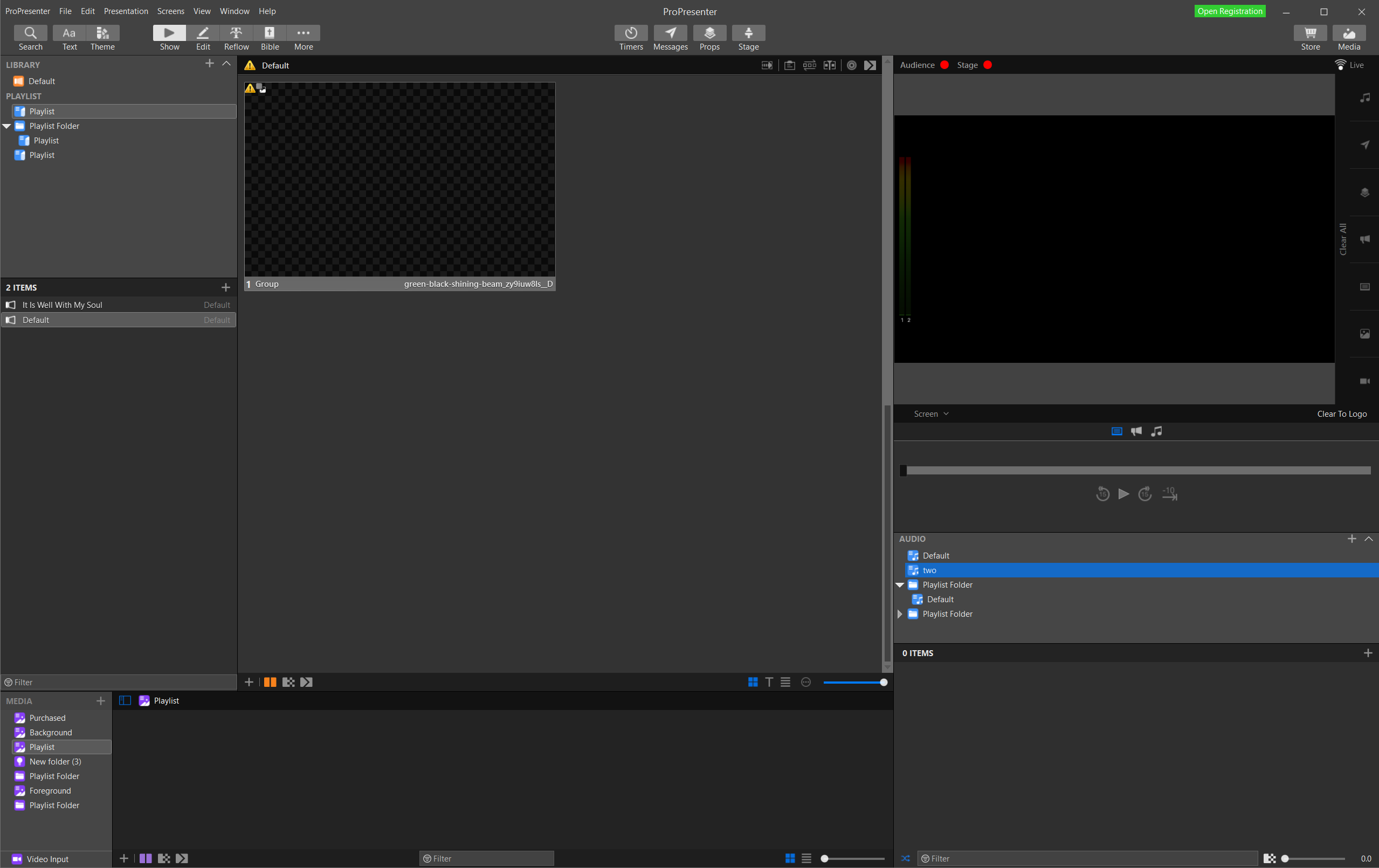 The current version of AVG will show this warning the first time you try to import a file. It's possible that an older version of AVG automatically added ProPresenter 7 and you never saw this warning, or you may have simply clicked on Block App without reading the warning. If you do see this message, click on Allow App, and there shouldn't be anything else you need to do.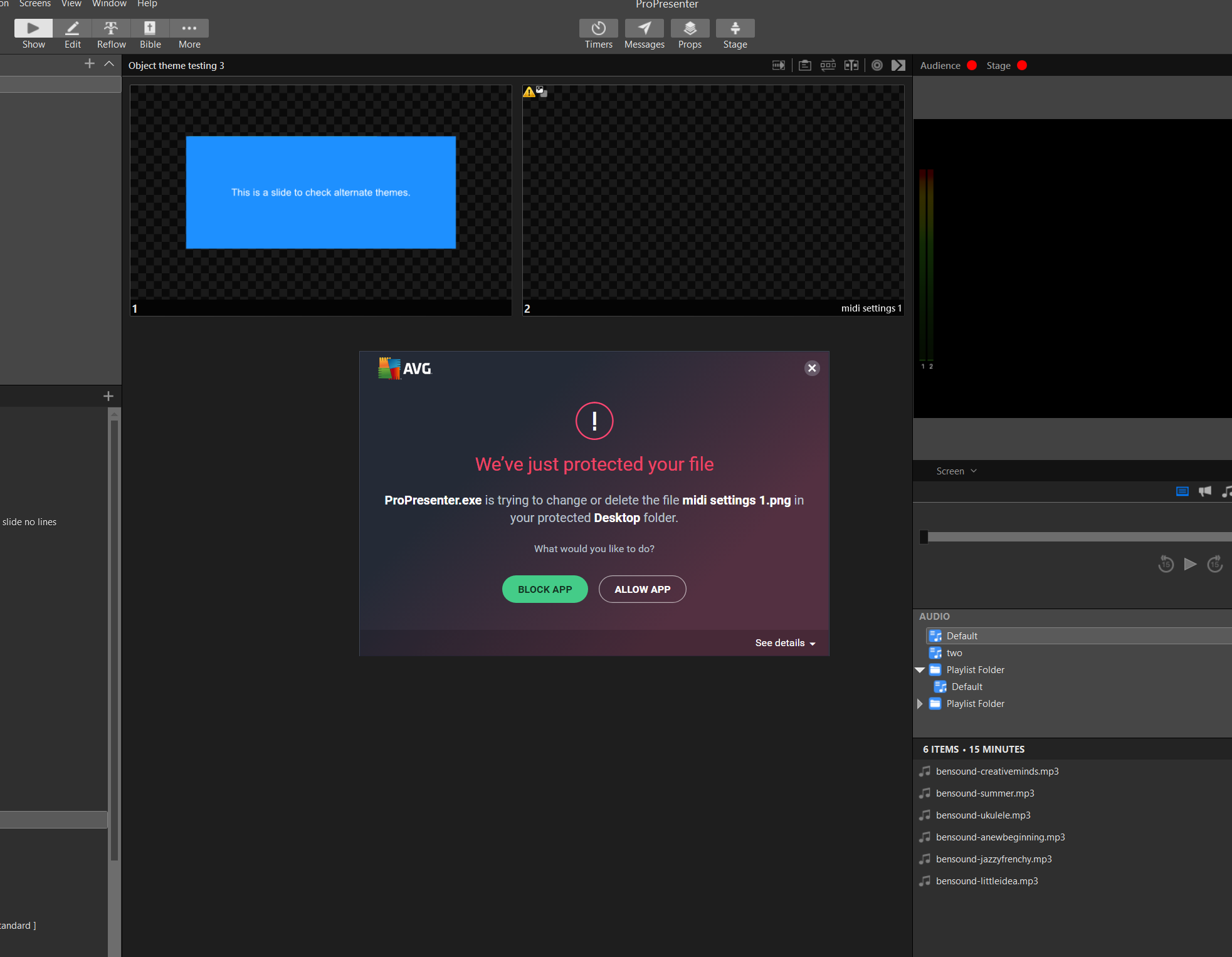 If you do not see that message, then you will need to close ProPresenter and open AVG. When AVG opens and you see this screen, click on Menu.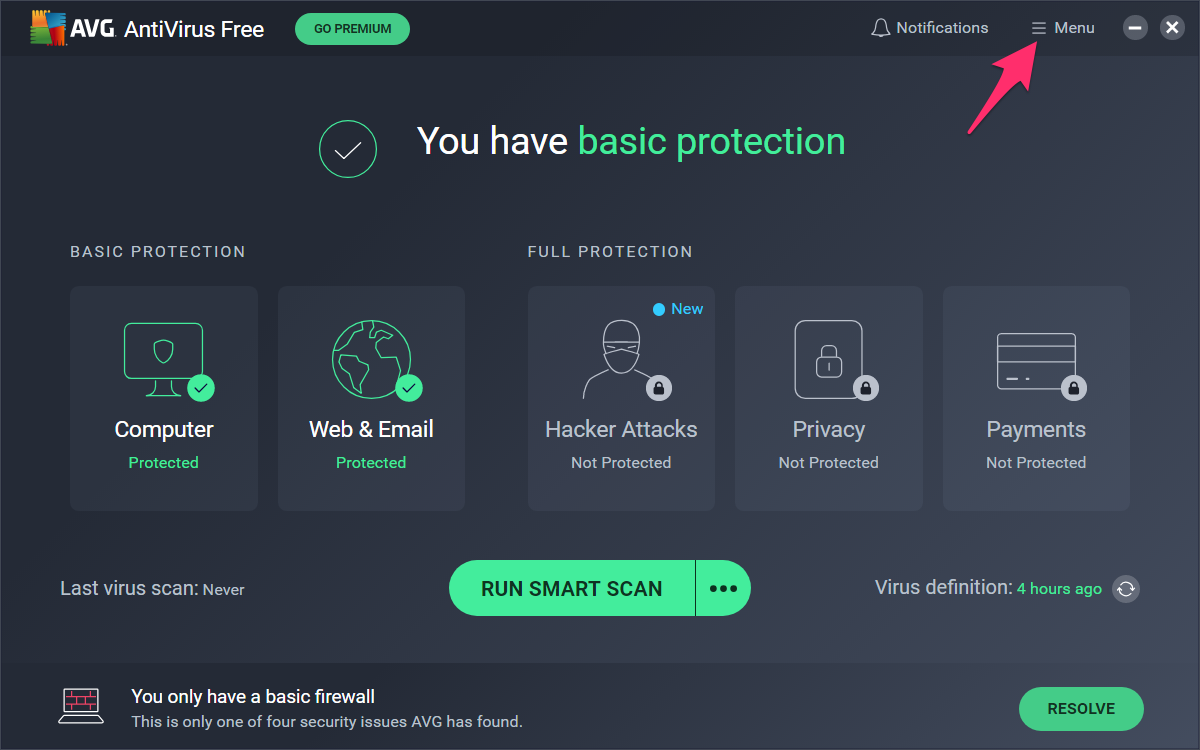 Click on Settings.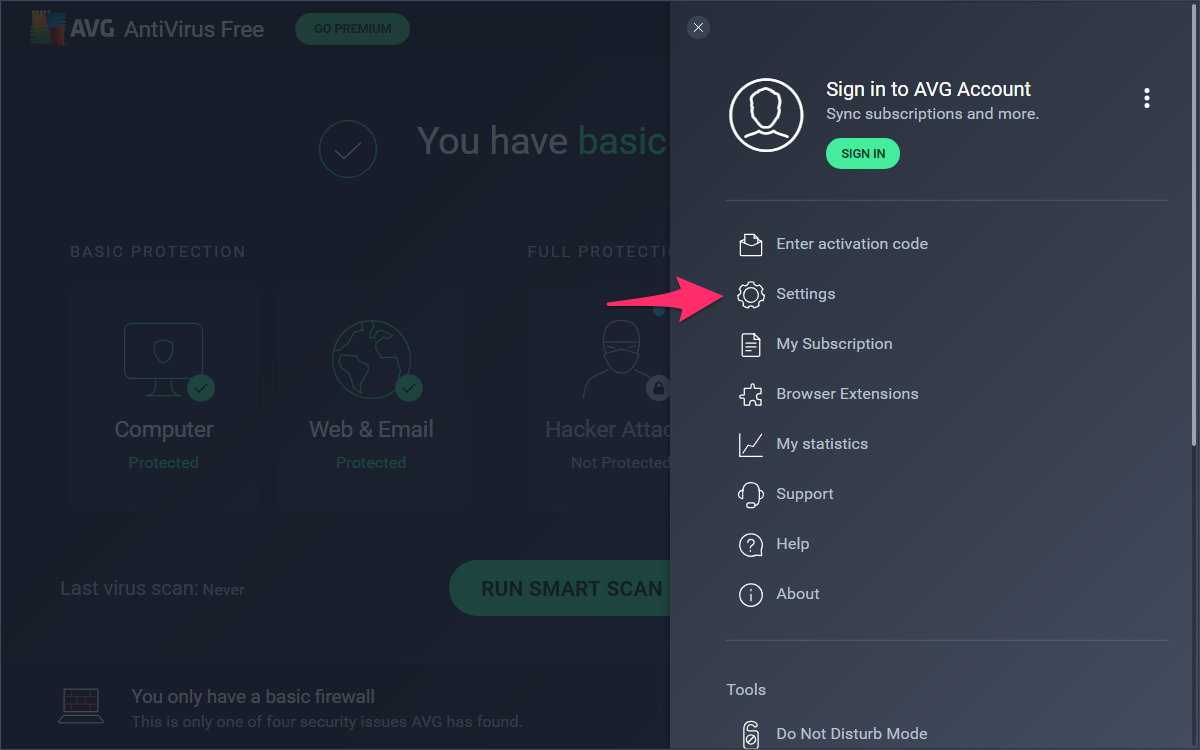 Click on Blocked & Allowed apps. If ProPresenter has been previously blocked, it will show up in the List of blocked apps.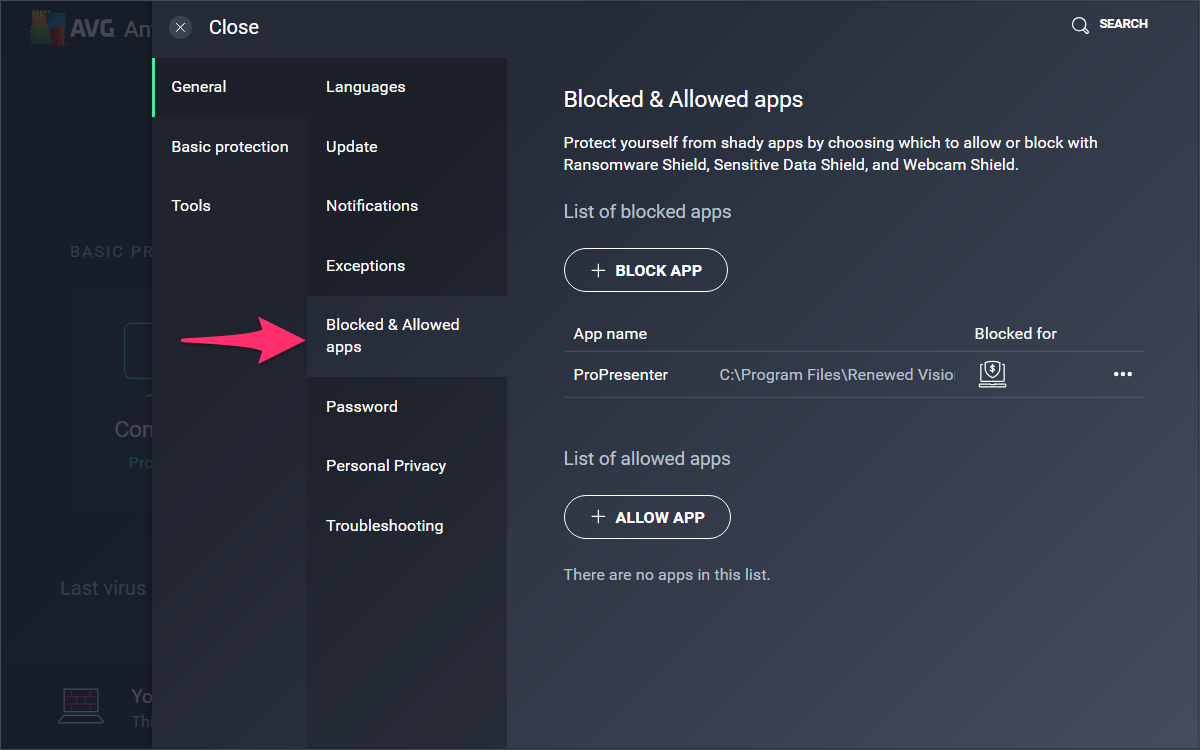 Click on the ··· (three dots) menu. Then click on Remove.
At this point, you can either continue with these instructions to manually add ProPresenter as an allowed app, or you can close AVG, and return to ProPresenter. You should now see the alert that was shown at the top of this article after taking ProPresenter off the blocked apps list when you add a media file to ProPresenter. If that doesn't work, return to these instructions and finish the rest of the steps.
The previous step will remove ProPresenter from the blocked list. Click on ALLOW APP.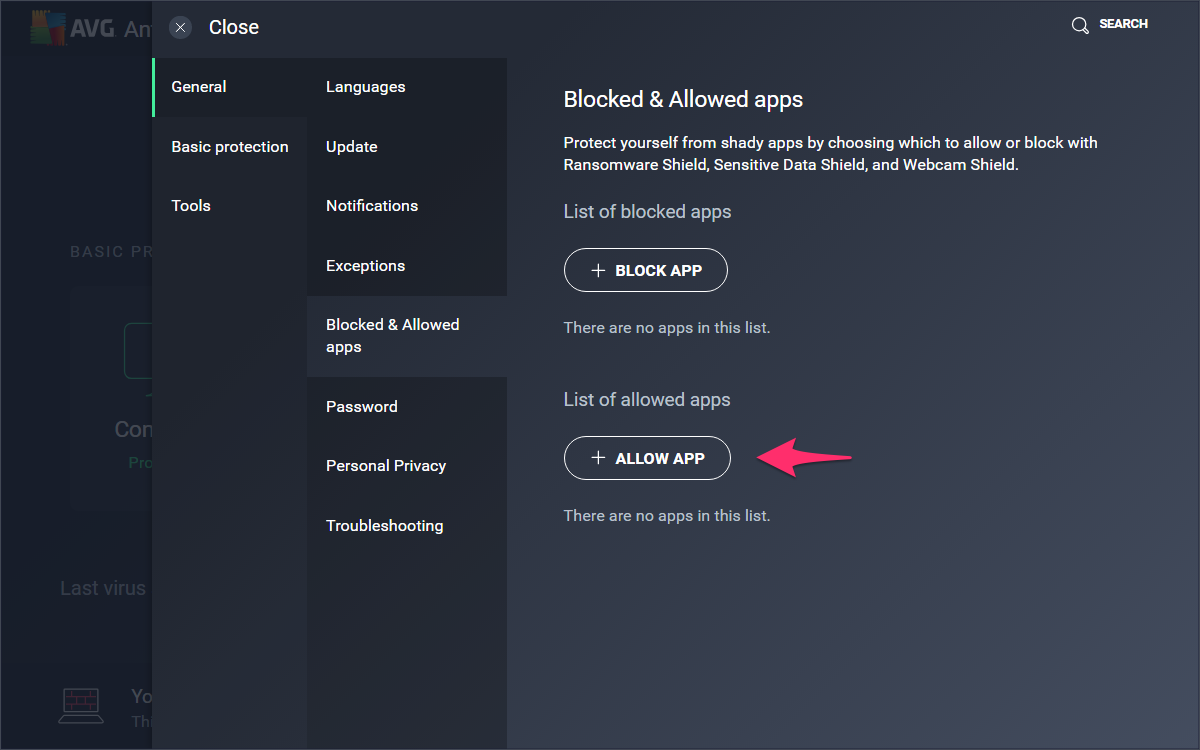 Scroll down the list until you find ProPresenter. Click on Add app.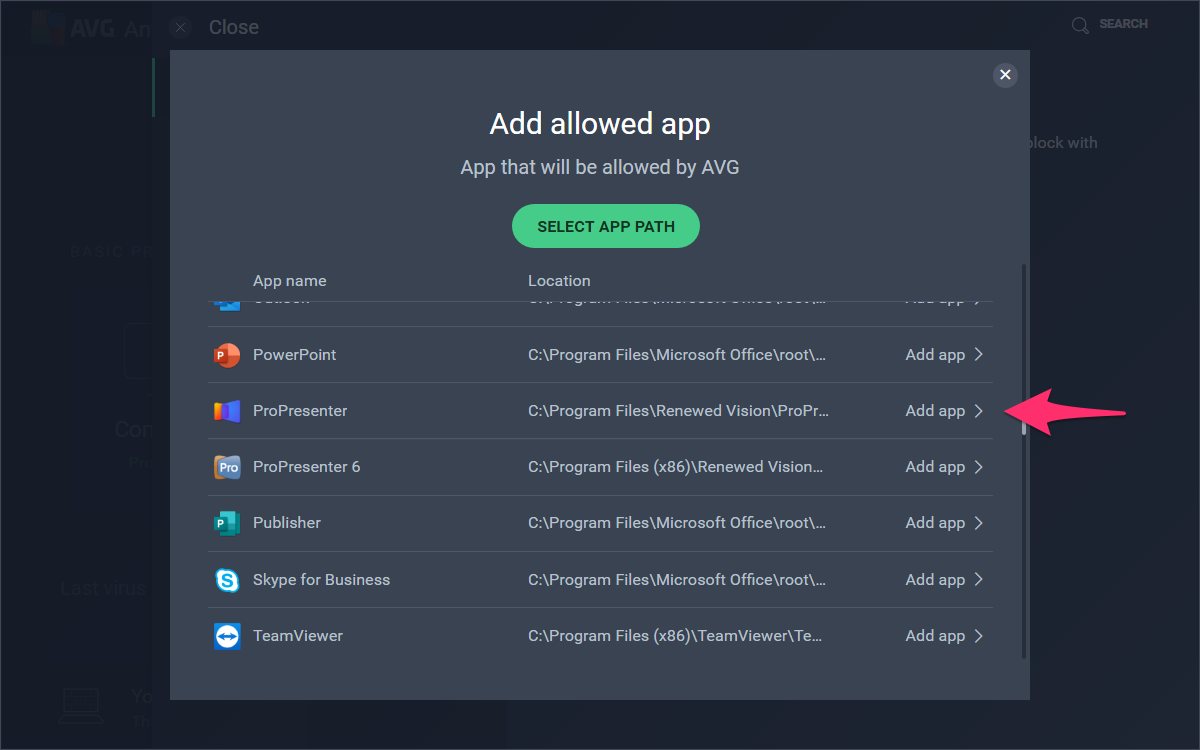 Make sure Ransomware Protection is checked. Click on ADD.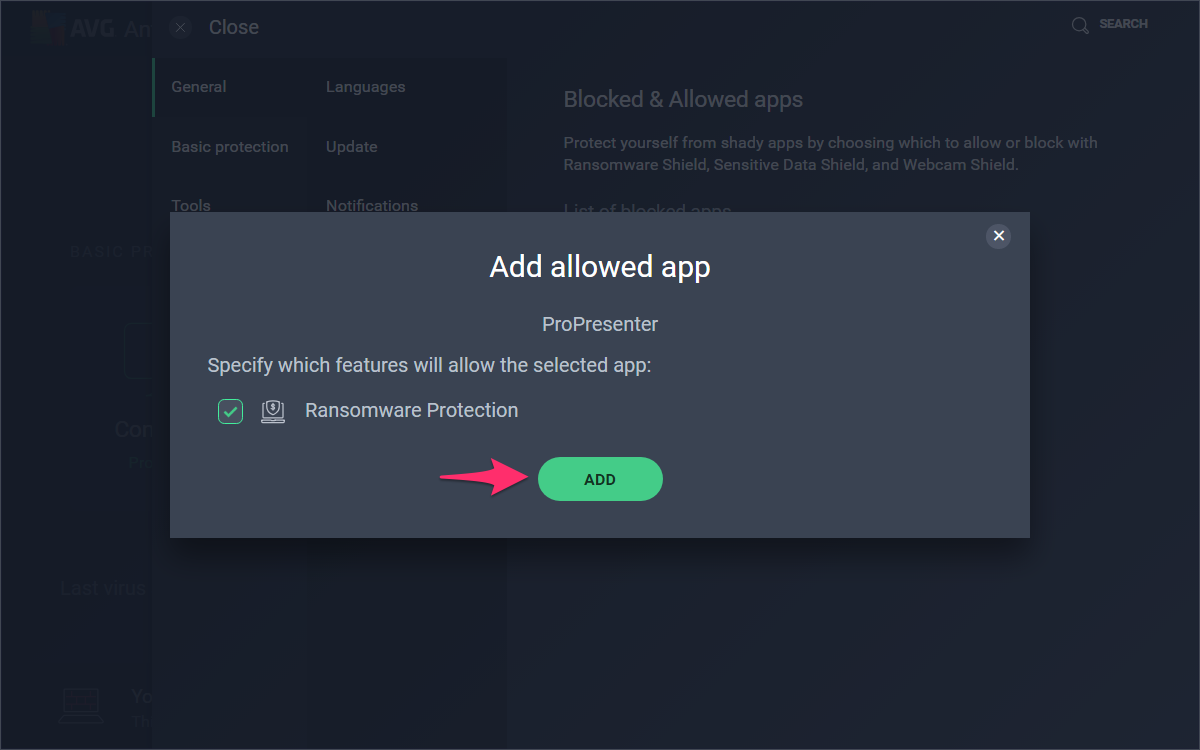 You should now see ProPresenter in the List of allowed apps. You can close AVG now.