At this time, RossTalk is only an available option on Mac.
RossTalk allows ProPresenter to control a variety of settings on different Ross switchers.
Click the + to add the RossTalk device. You will see the settings window after selecting it from the list.
The only setting that you need to change is the Address and Port to connect to your specific RossTalk device. You may also want to change the name to match whatever you're controlling to make it easier to identify it.
Click the Back button and then click on Connect to enable the device. You will see a green line to the left when it is connected.

RossTalk commands are added as slide actions. Right-click on any slide, select Add Action, select Communication, select RossTalk, and then select the command you want to send. If the command you select has additional options, a second window will open after selecting it.
You can edit or remove any action by right-clicking on the slide with an action assigned to it. You can also assign multiple actions to a single slide.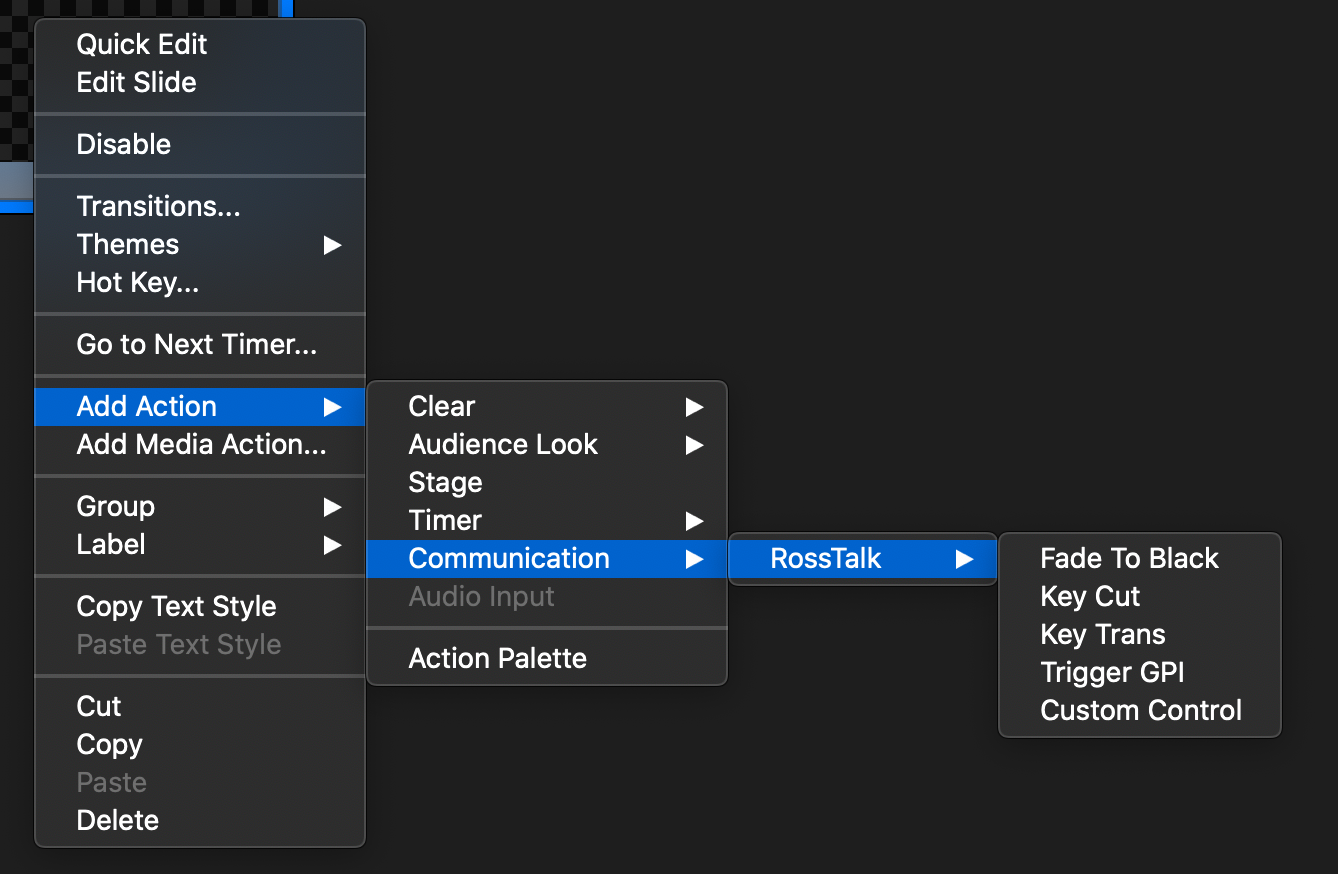 Fade To Black
The Fade To Black command performs a fade-to-black transition.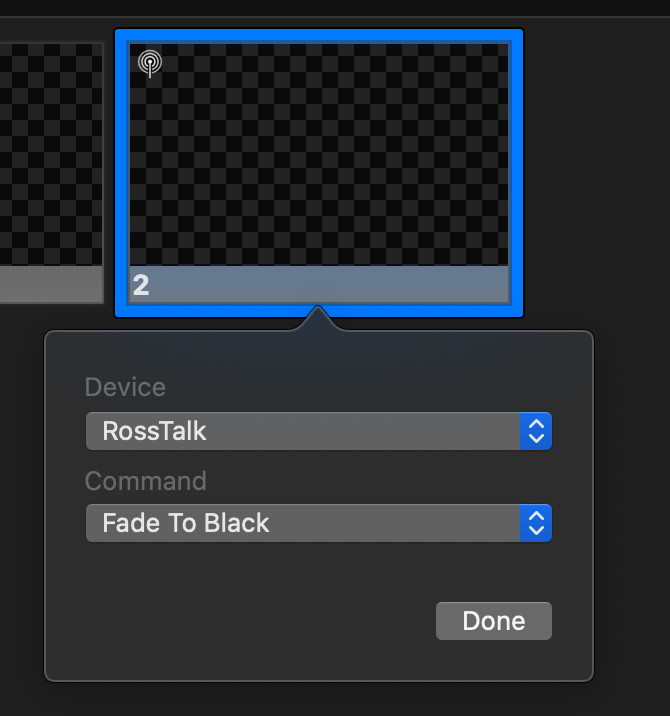 Key Cut
The Key Cut command defaults to using the ME as the Bus Source, but it still supports MLE and MME (Mini-ME). MLE is a legacy mode that works with Vision and Acuity. ME works on Acuity. ME and MME are also supported on Carbonite and Graphite switchers depending on your specific model. The Key Cut setting let's you turn the selected Key on and off using a cut transition.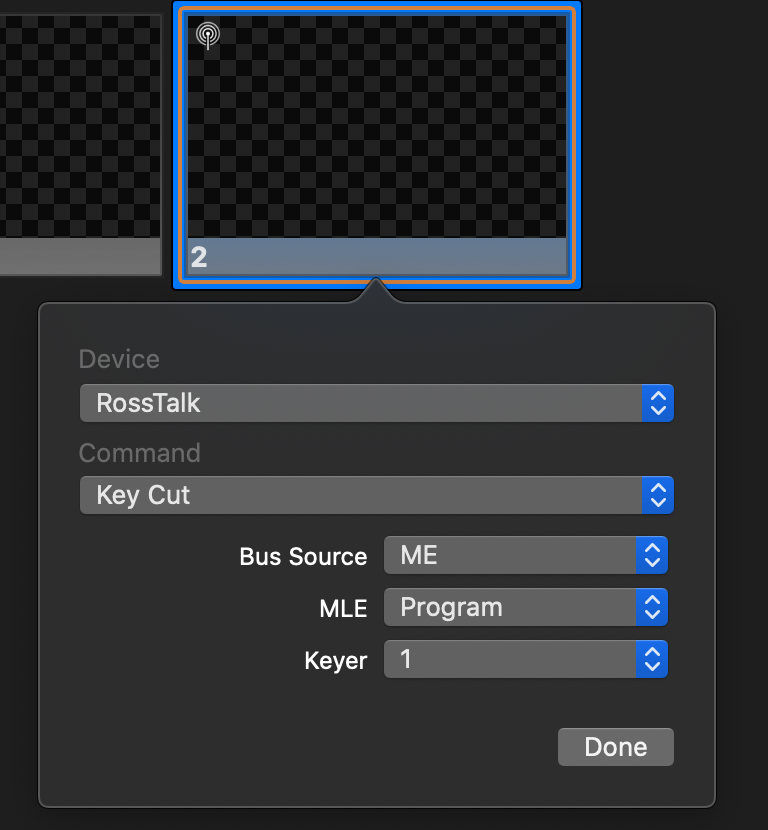 Key Trans
This setting works like Key Cut with the same settings. However, it uses the auto transition when turning the key on and off.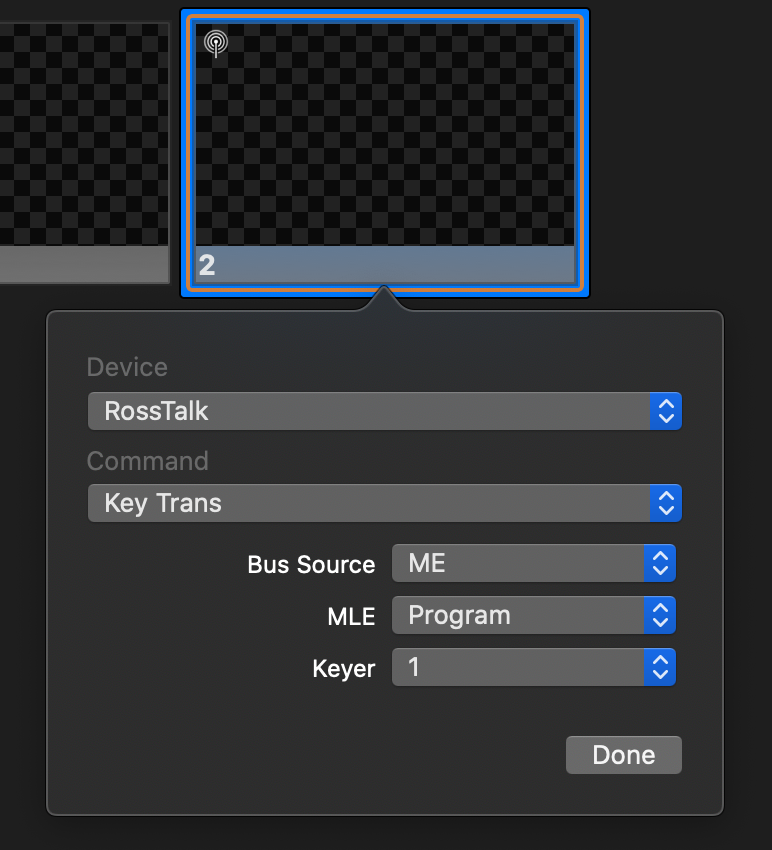 Trigger GPI
This option allows you to trigger a GPI input and whatever action is assigned to it. If you try to trigger a GPI output, nothing will happen.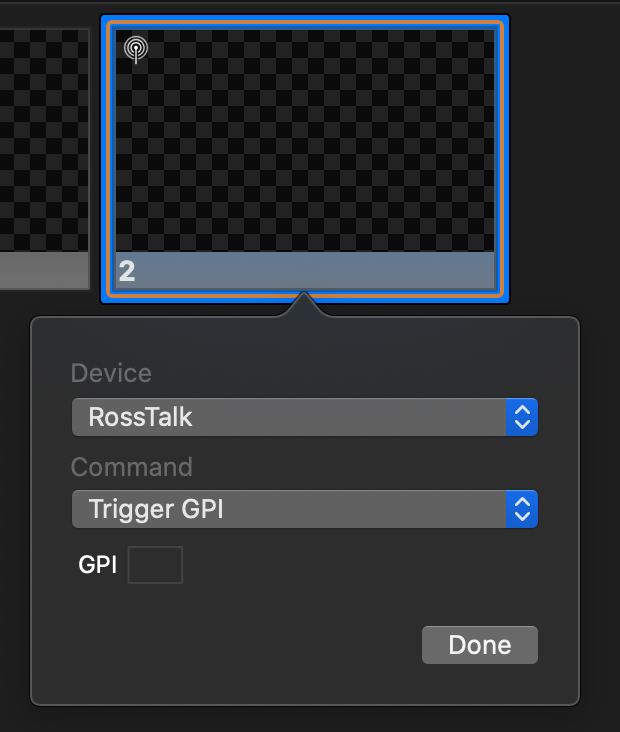 Custom Control
This option allows you to trigger a Custom Control.