Welcome to ProPresenter 7! Are you ready to start taking a look around and getting familiar with the program? We've got some sample content (including some free media just for trying the program!) available that you can install during the initial setup. You can also come back to install this later.
When you first install and open ProPresenter you will see the "Welcome To ProPresenter" window. This window will guide you through accepting the EULA, setting up some initial defaults for screens, and showing you this final set of options for common tasks.
At the top of this list is Get Sample Content. When you click on this option it will start downloading our sample content for you so that you have a few things to get started with when you first open the program.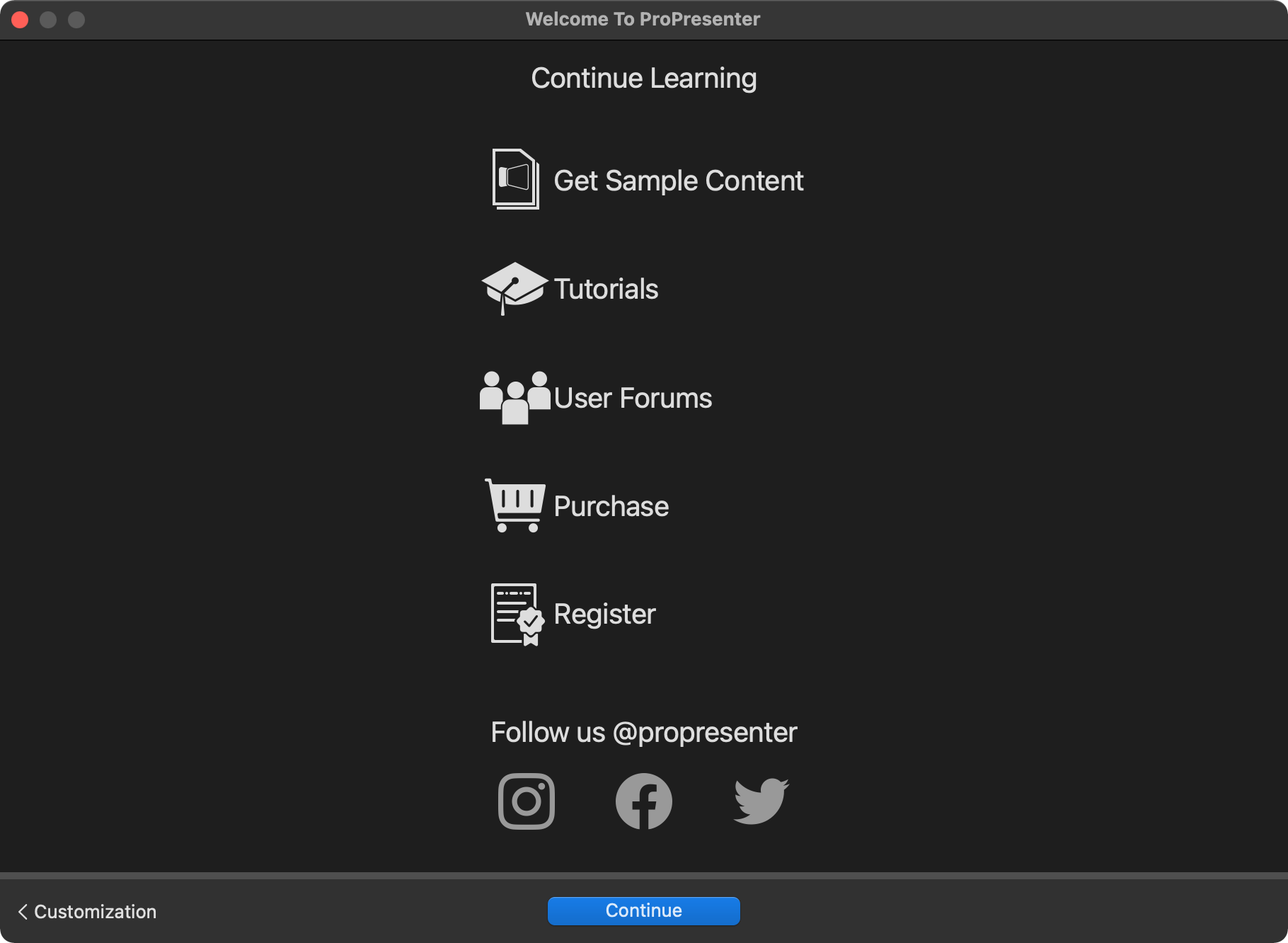 If you went past this screen a little too fast during the initial setup and missed this option, you can always click on the Window menu at the top of the screen and click on Welcome to ProPresenter in the menu. Click Continue a few times until you reach the Continue Learning screen again.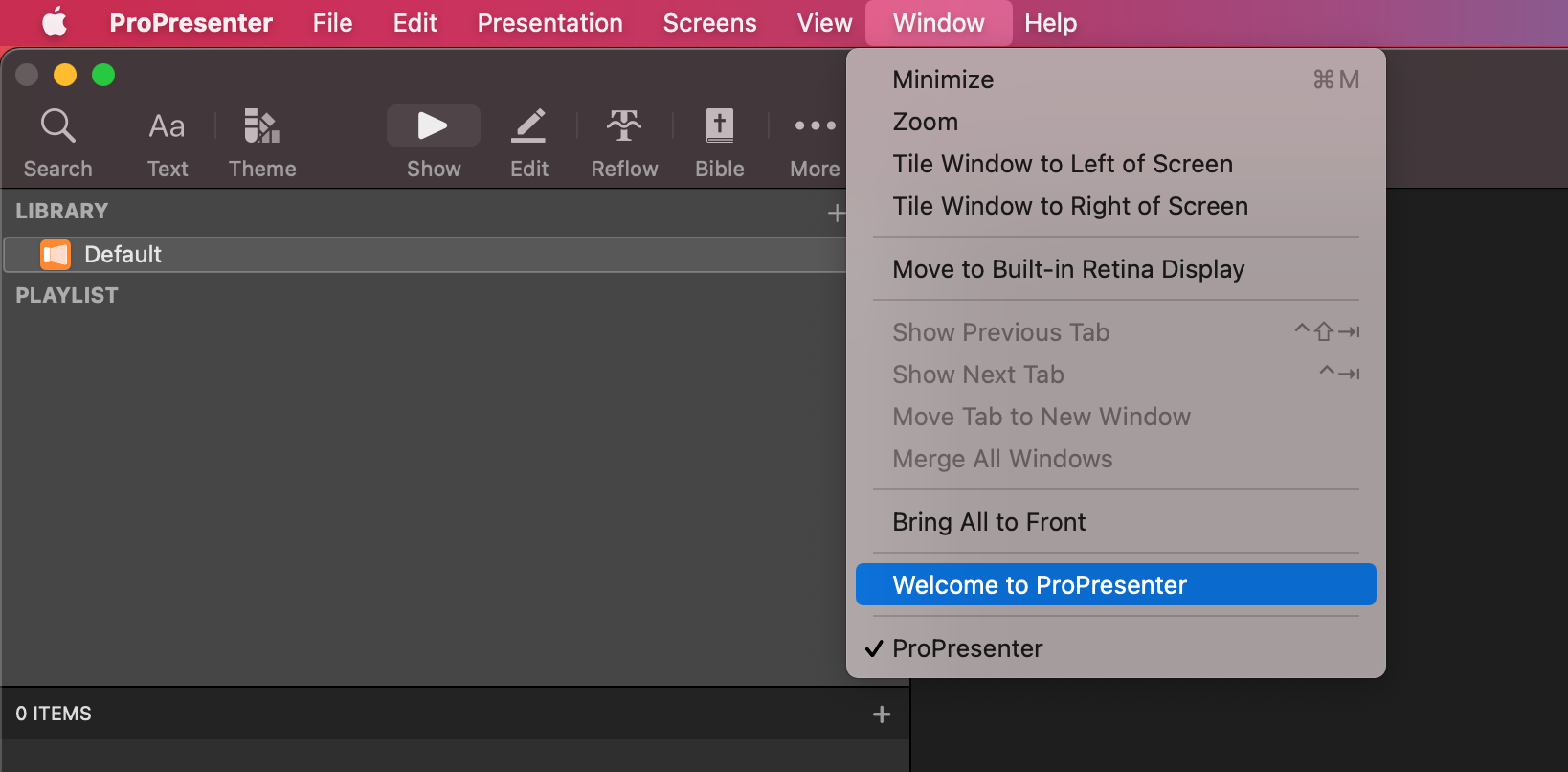 So what's in the sample content? We're glad you asked! A new sample library will be installed that contains several presentations showing off some of the different functionality and designs that you can use in ProPresenter 7 as well as a playlist of those files. We include some sample media files from our new ProContent Library so that you have media to help you get started.