If you are having any issues with your MIDI setup, we will need to get a MIDI log to provide us information in troubleshooting.
We prefer using the free MIDI Monitor by Snoize, which is available here.
The first step in this is to set up ProPresenter to receive or send MIDI. Then you will need to make sure that the MIDI Monitor is viewing all sources by making sure MIDI Sources has a check mark next to it. Now you can send or receive MIDI notes within ProPresenter to show the issue again. You can then press Command+S to save this log.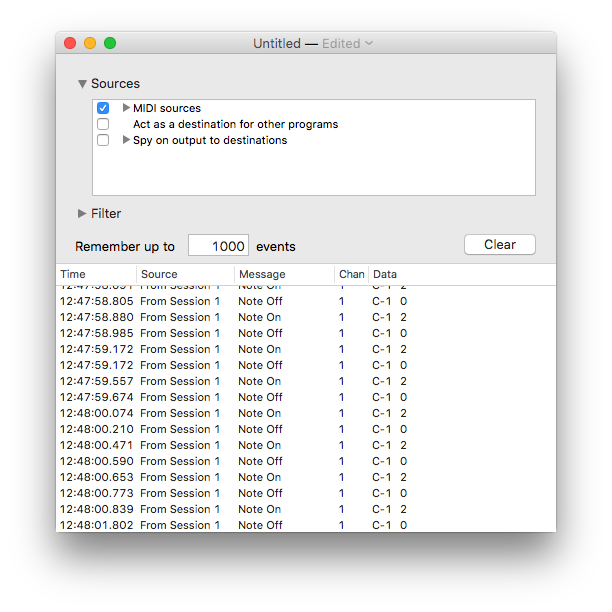 Attach this log to an email and send it to our Support Team.