In previous versions of ProPresenter, the MultiScreen Module was used to display the multiple layers of ProPresenter on different screens.
With the release of ProPresenter 7, this functionality is available directly through the Looks window. The Looks window allows you to choose what layers visually appear on what screen you've setup.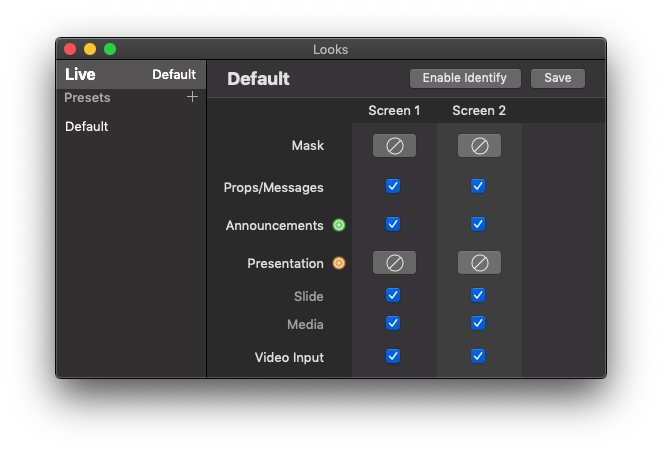 What you should see in this window are several rows that show what layer they are in ProPressenter's Output. With the "Enable Identify" feature you can see this visually as to what is going to your Output. You will also notice that each screen you have set up in Screen Configuration shows up as a column in this window as well, so you can choose what layer of ProPresenter's output shows up on each screen.
Each setting you create and save in this menu is called a "Look", and you can have an infinite amount of these Looks. To remove a Look, simply right click on one and press "Delete." To change a look, if you have more than one available, simply choose one from your list, and select "Make Live". To rename a Look, click in the name area in the header of the Look menu.
This menu is also where you would set up your Announcement Screen to show your Announcement Layer, as shown in the screenshot below. We have more information on setting up the Announcements Layer here.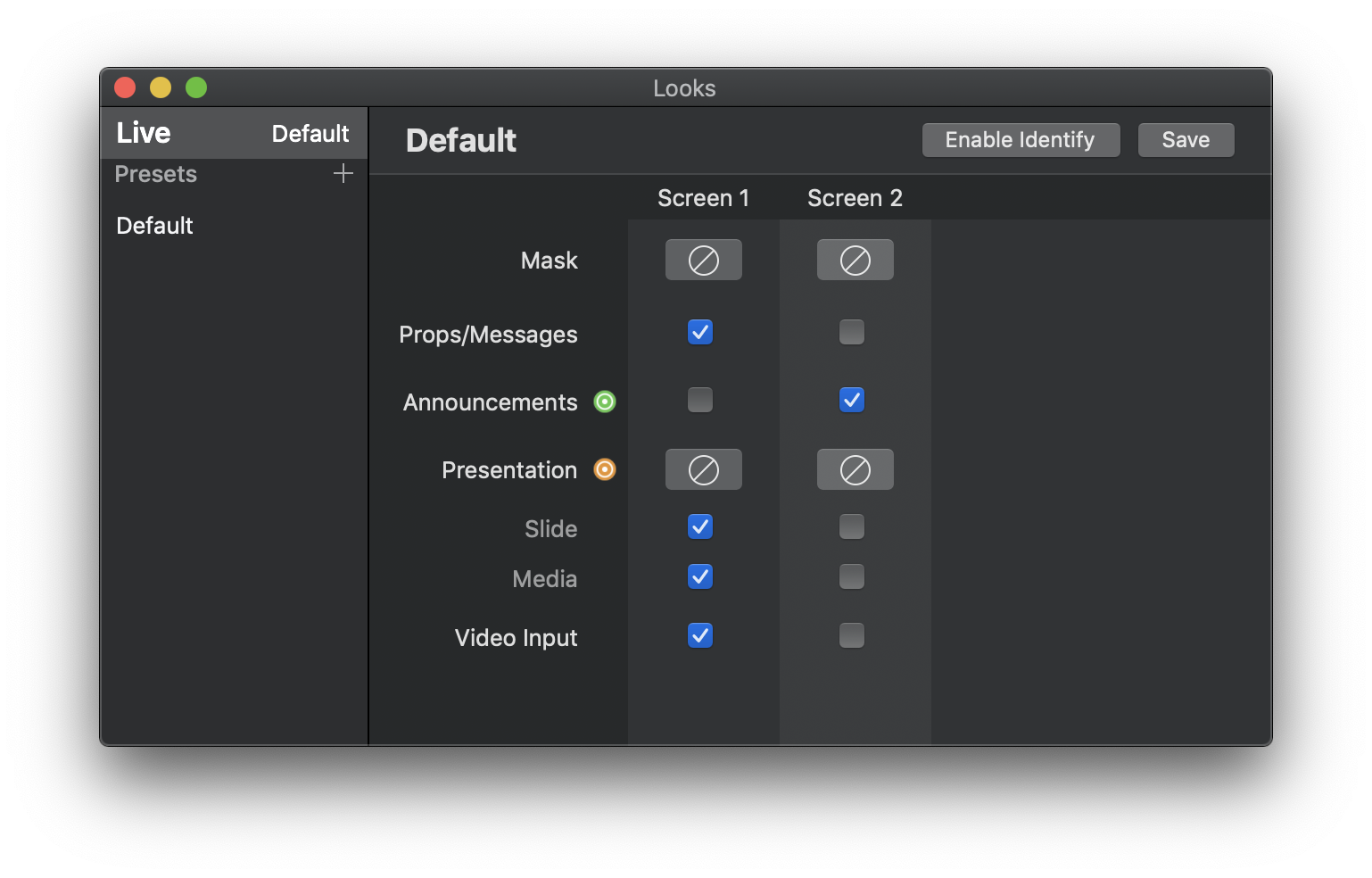 An alternative way to change looks is with Slide Actions. When you have multiple Looks set up in the Looks window, you can right-click on a slide, and add an Audience Look to that Slide. Now, when you trigger that Slide, you will trigger a Look change.