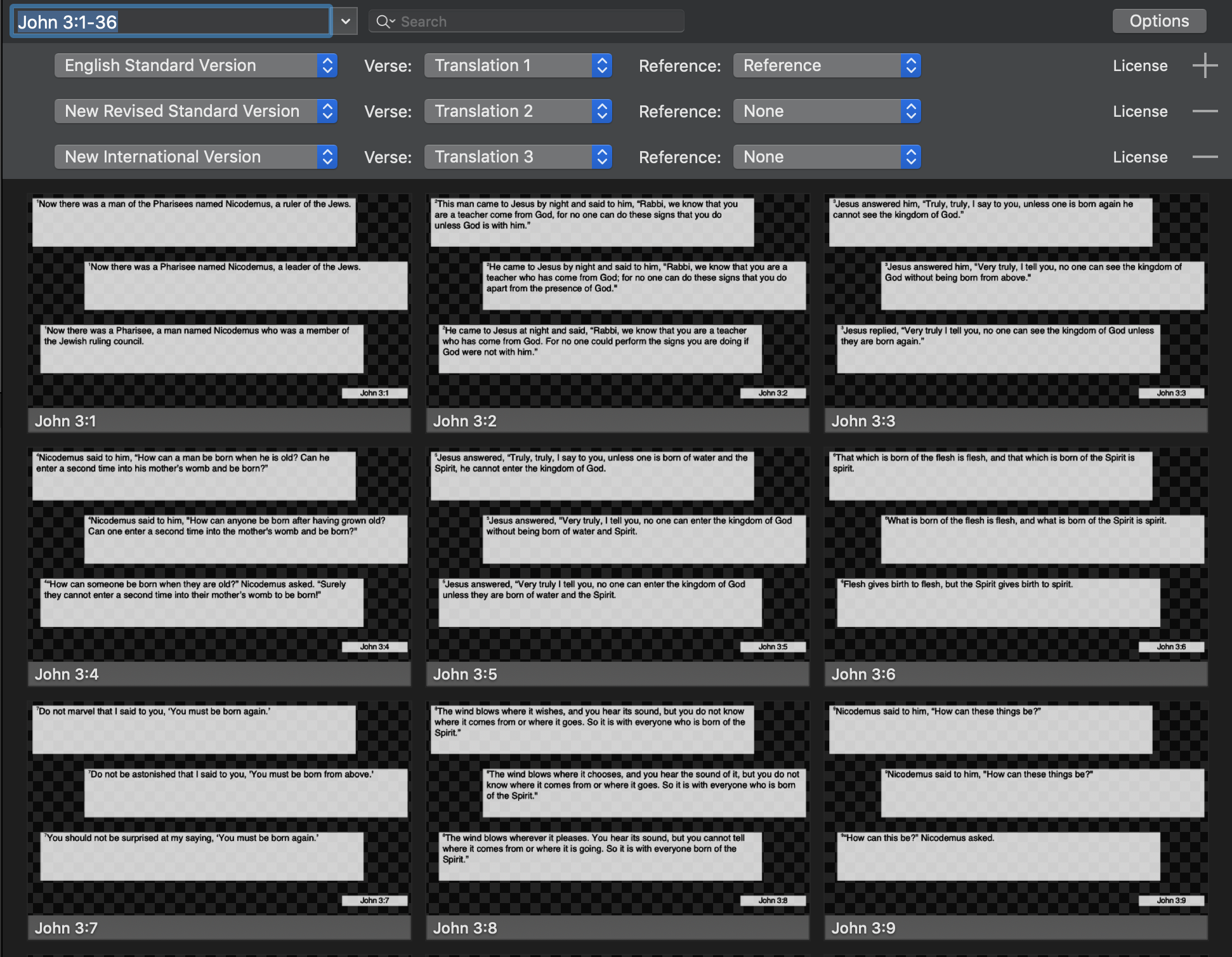 The ability to work with multiple Bible translations at the same time is a new feature in ProPresenter. This functionality brings you the ability to not only show the differences in translations but also show Bibles in different languages. For example, if you are in a multilingual church, you can show an English translated Bible, as well as a Spanish translated Bible, at the same time with triggering just one slide.
To start off, we need to create a Theme for Bibles or choose one of the already created Themes. To create a Theme that allows for multiple Bible Translations, go to Theme in the upper left of the toolbar and select "New Theme." This will open the Theme Editor with a blank Template slide on your screen.
You will then want to add the number of text boxes to the slide you wish to use based on the number of translations you wish to show on the same slide. Feel free to position these however you feel is best to show multiple translations. In the screenshot below this is set up for two Bible Translations, so there are a total of three text boxes on this Template: two for the Verses, and one for the Reference.
It's helpful to name these text boxes in the Object List inside of the Theme Editor so you can assign them in the Bibles window.
Now, you'll want to click the Bibles button in the toolbar to get your slides setup. Once a Bible is installed, you can start adding translations to be viewed. You'll want to choose the Template you created by going to the Options button in Bibles and choosing it from the Template dropdown in Slide Options. With each Translation, you need to select which text box in your Template will be mapped to what Translation Verse, and Reference. This was done based on the Template above.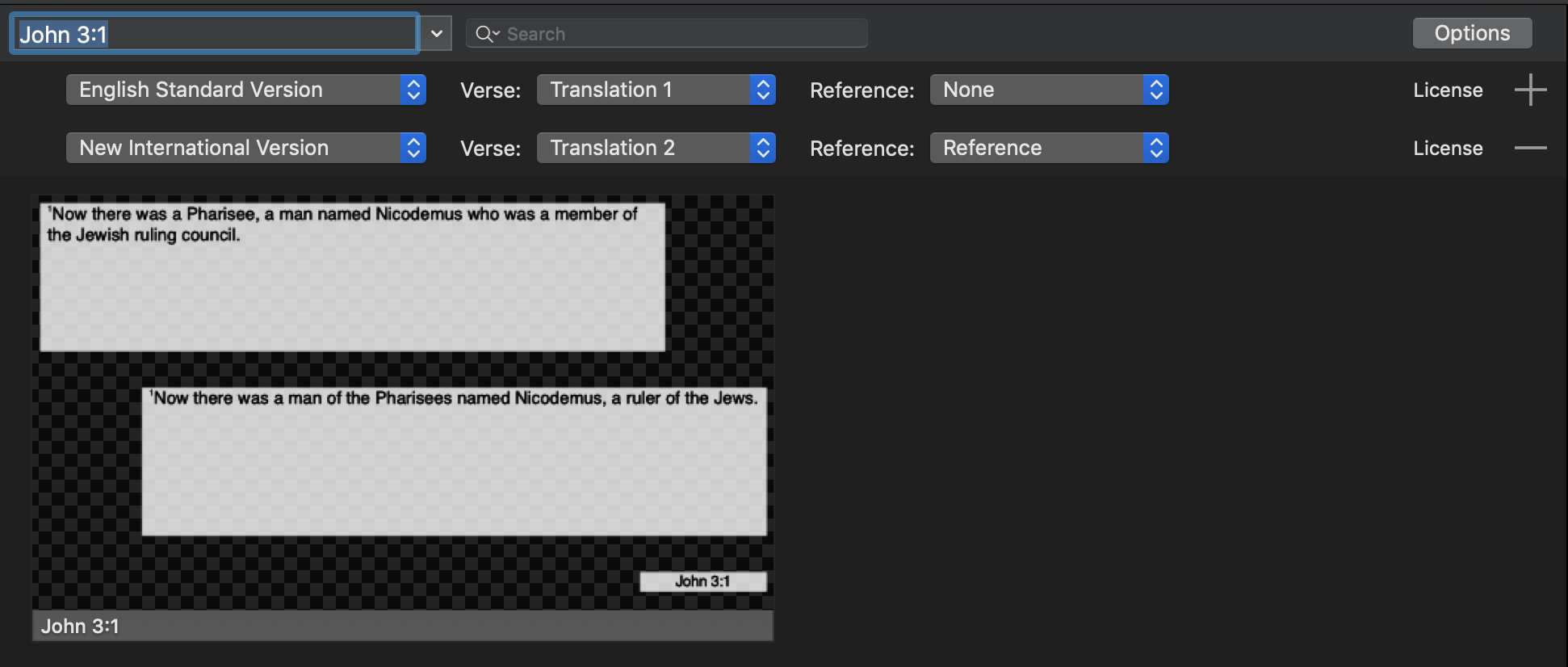 After mapping those, you should see this in the generated thumbnails of your Bible search. Using multiple translations will force you to use the "Break On New Verse" feature to individually show one verse per slide. You can add as many translations as you have installed to your slides and that your template permits, but keep in mind, the text will still need to be legible to the audience.