To best be able to use ProPresenter, it's helpful to know the difference between Screens and Outputs and how that terminology is used in the program.
A Screen is the digital representation of your physical devices inside of ProPresenter. Think of a Screen as one render out of ProPresenter. Note that you can send one Screen to multiple devices (using the Mirror option), allowing ProPresenter to render something once yet drive multiple outputs. There are four types of Screens you can configure in ProPresenter.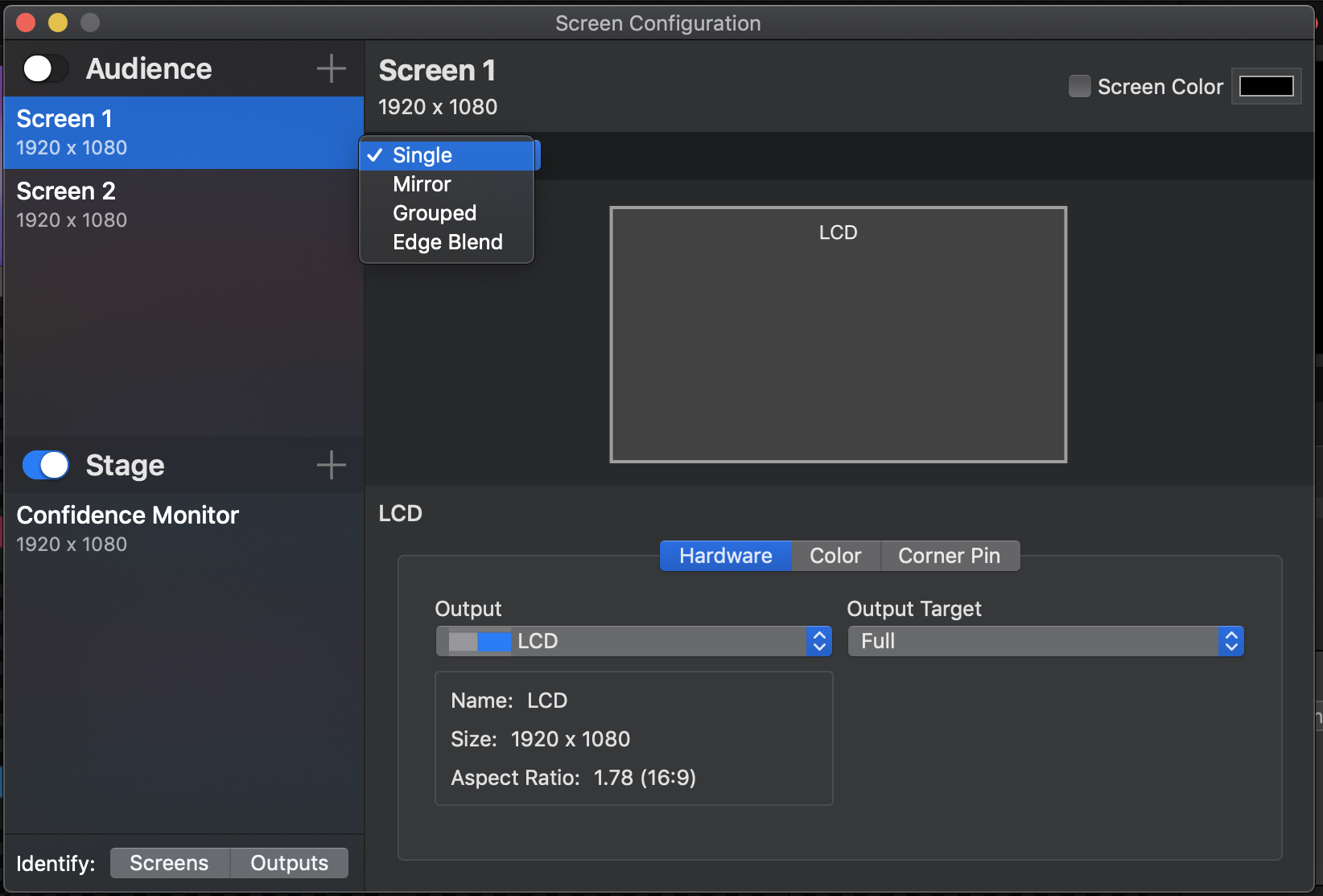 Single --

Selecting

Single

will have ProPresenter render one Screen that will be sent to one Output. This is the standard option that you'll wish to use in most installations.

Mirror --

Selecting

Mirror

allows you to send one Screen to multiple Outputs. Each mirrored Output will be shown as a separate box in the center of the window. Click on a box to select it to control its properties. The Primary Output will be the leftmost Output that is shown. In the upper right corner of the Configure window, you can select the number of mirrored Outputs you are seeing.

Grouped

--

If you want for ProPresenter to output one Screen to a grid of multiple Outputs then you would select

Grouped

. The classic example of this would be a wall of TVs with one image stretched across all of the TVs.

Edge Blend --

The

Edge Blend

option is perfect if you will be using multiple projectors with their edges blended to create a larger, seamless image.
An Output is a connection between a Screen and a physical device (or digital equivalent) that ProPresenter will be displayed on. That is, it is a property of a Screen that tells the rendered image where to go. There are five different Output types that you can enable in the software.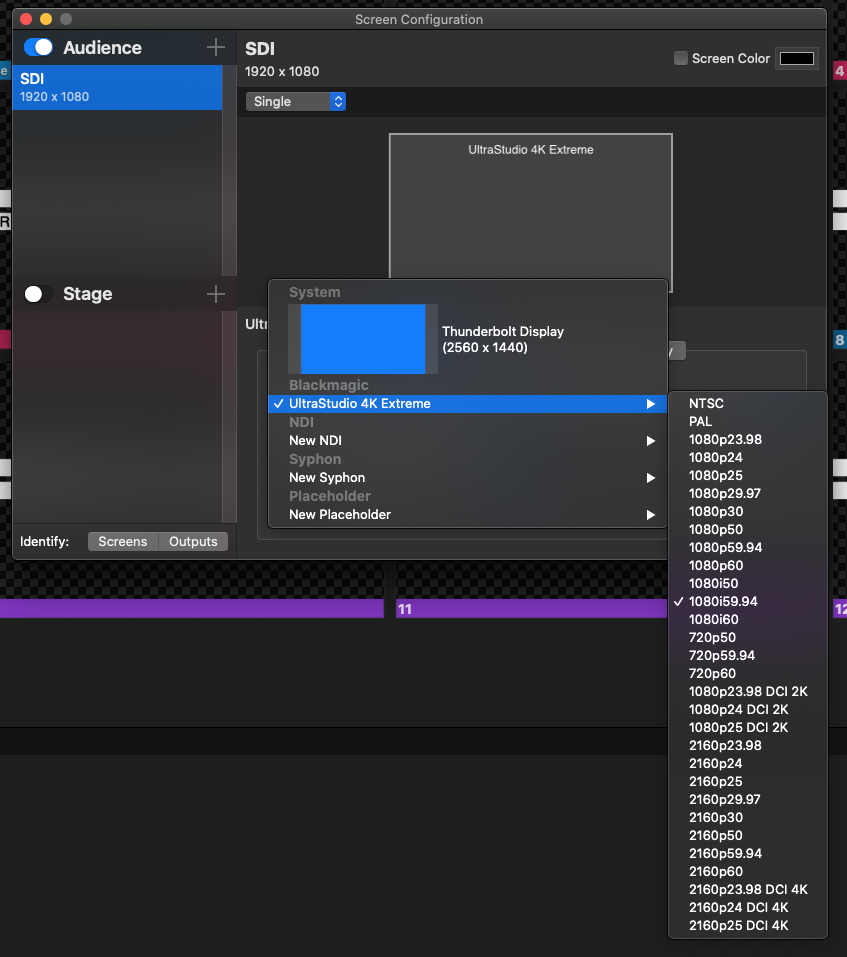 System -- this will be any physically connected outputs to your computer including VGA, DVI, and HDMI outputs
BlackMagic -- this is any BlackMagic device that allows for SDI output from the program
NDI -- this option will create a virtual output that shows over the network on any software programs or external hardware capable of receiving an NDI input
Syphon -- this is a Mac-only option that allows you to output on the same computer to a program that is capable of receiving a Syphon input
Placeholder -- this is used if you are not physically connected to an output, but wish to link it later and begin setting up your Screens and Looks for a program