ProPresenter allows you to run the fully functional program at any time, you will just see a watermark appear at random intervals on your Screens. This allows the creation and export of presentations, as well as, testing of the program to be done without the need to physically register the program.
Instead of prompting to register the program when you first launch it, there is a green "Open Registration" icon in the upper right-hand corner of the program window which you can click to open the Registration window. You can also go to ProPresenter>Registration in the menubar.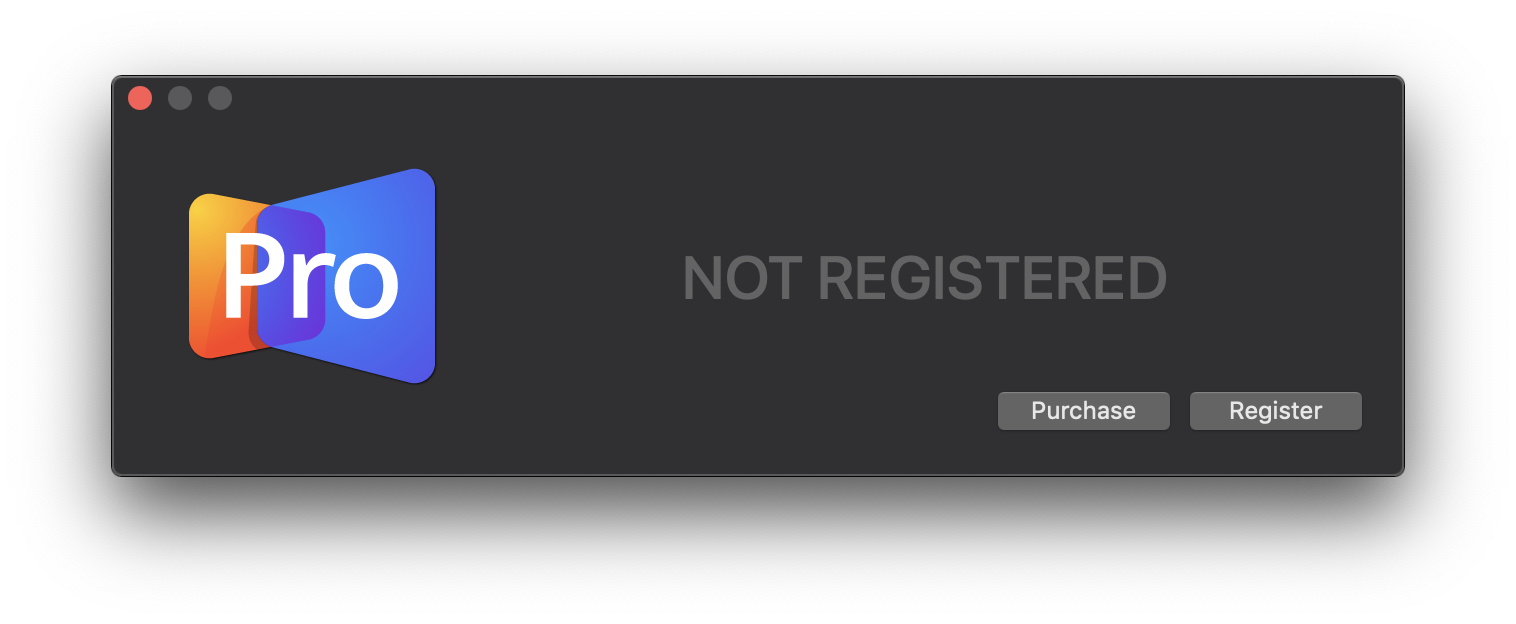 This will pull up a window that says "Not Registered" and has a Purchase and Register button. Click on the Register button which will open the window where you will enter your license information.
In this window, you will enter your Registration Name and Unlock Code that you received via email when you made the purchase of or upgraded to the new version of ProPresenter. You will also see a Device name field that will auto-fill with your device name. This is the name that will hit our server, so if you would like it to be different than what is auto-filled, you can edit that here!
Once you have entered your information and clicked Register, it will show up as it does below: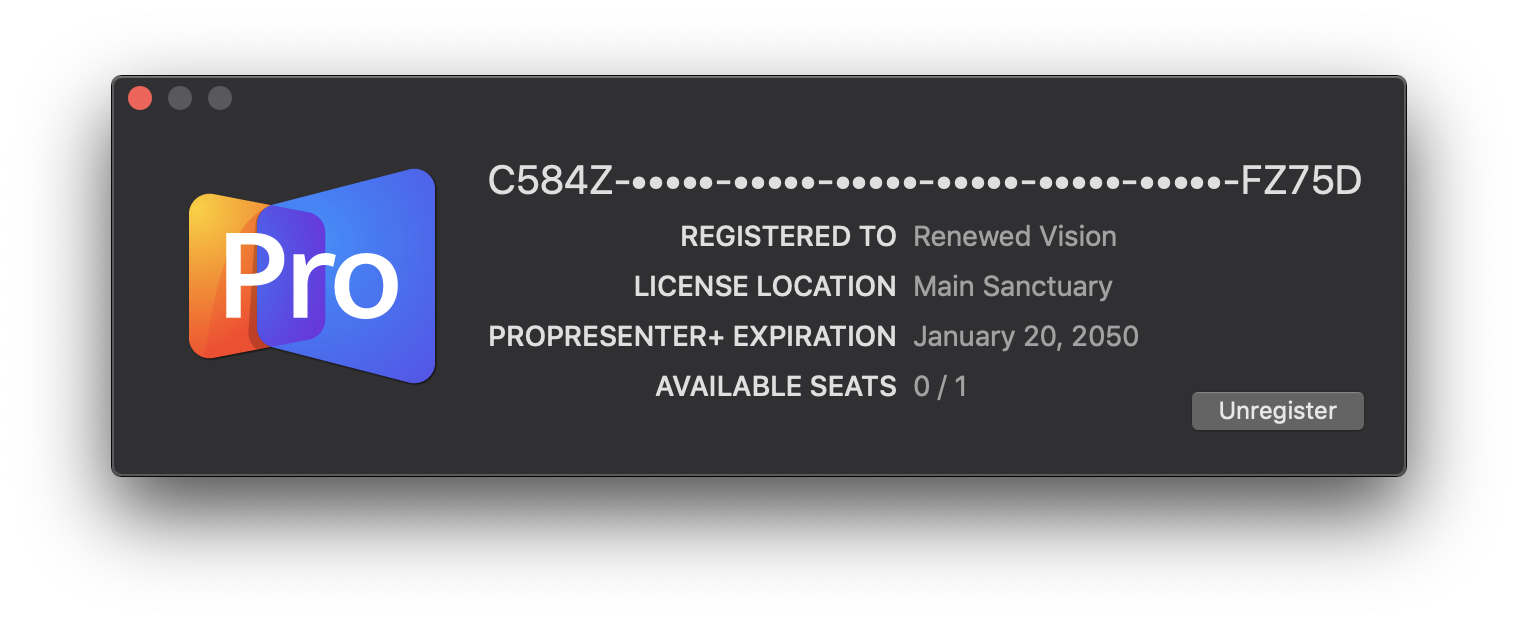 In this window, you see the first and last five characters of the unlock code at the top. You also see the full Registration name, the name of your machine (as seen by our servers), the date of your ProPresenter+ Expiration, and your available seat count.
You also have the option in this window to Unregister the software. If you are wanting to move your seat to another computer, you will do so by clicking Unregister here and then can use your license information to register your seat on a new computer. If you no longer have access to the computer on which the license was originally installed, please contact support.renewedvision.com