The functionality described in this article was introduced in version 7.2
In versions prior to version 7.2, ProPresenter's audio output was handled by the operating system. As of the 7.2 update to ProPresenter- we now offer the ability to independently output audio over BlackMagic Design DeckLink and UltraStudio devices, as well as over NDI.
To use BlackMagic DeckLink and UltraStudio devices to output your audio you need to go into the Audio tab of ProPresenter Preferences, and check the "Enable" checkbox under SDI & NDI subsection. Of note here- ProPresenter will still send audio out of the Main audio output unless you choose "None" for your Main output.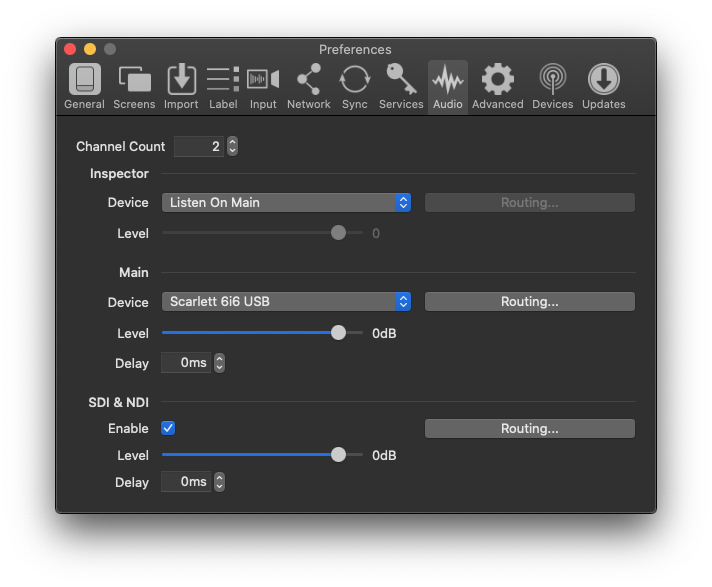 Note: if you are only desiring to output audio through SDI/NDI then you should turn on this option and choose "None" for the "Main" output device. If your Main Audio output is set to System Setting, and your system setting is a BlackMagic device, you will hear double audio over your SDI line.