CITP is a media server protocol that allows lighting consoles to import thumbnails or low-resolution streaming video to use in the lighting console for visualization. ProPresenter only supports sending thumbnails. CITP uses a lot of bandwidth, so it's only recommended for use during pre-visualization and it should be disabled during a show. CITP requires a minimum of a 1000Mbps network, so ensure all your network equipment meets or exceeds that.
Click on the + button and select CITP from the list. You will then see the settings. There should be no need to change any settings here. When you enable CITP on your lighting console, it should detect ProPresenter automatically.
Click the Back button and then the Connect button to enable CITP. After you click on Connect, you will see a green bar on the left to verify the connection is active.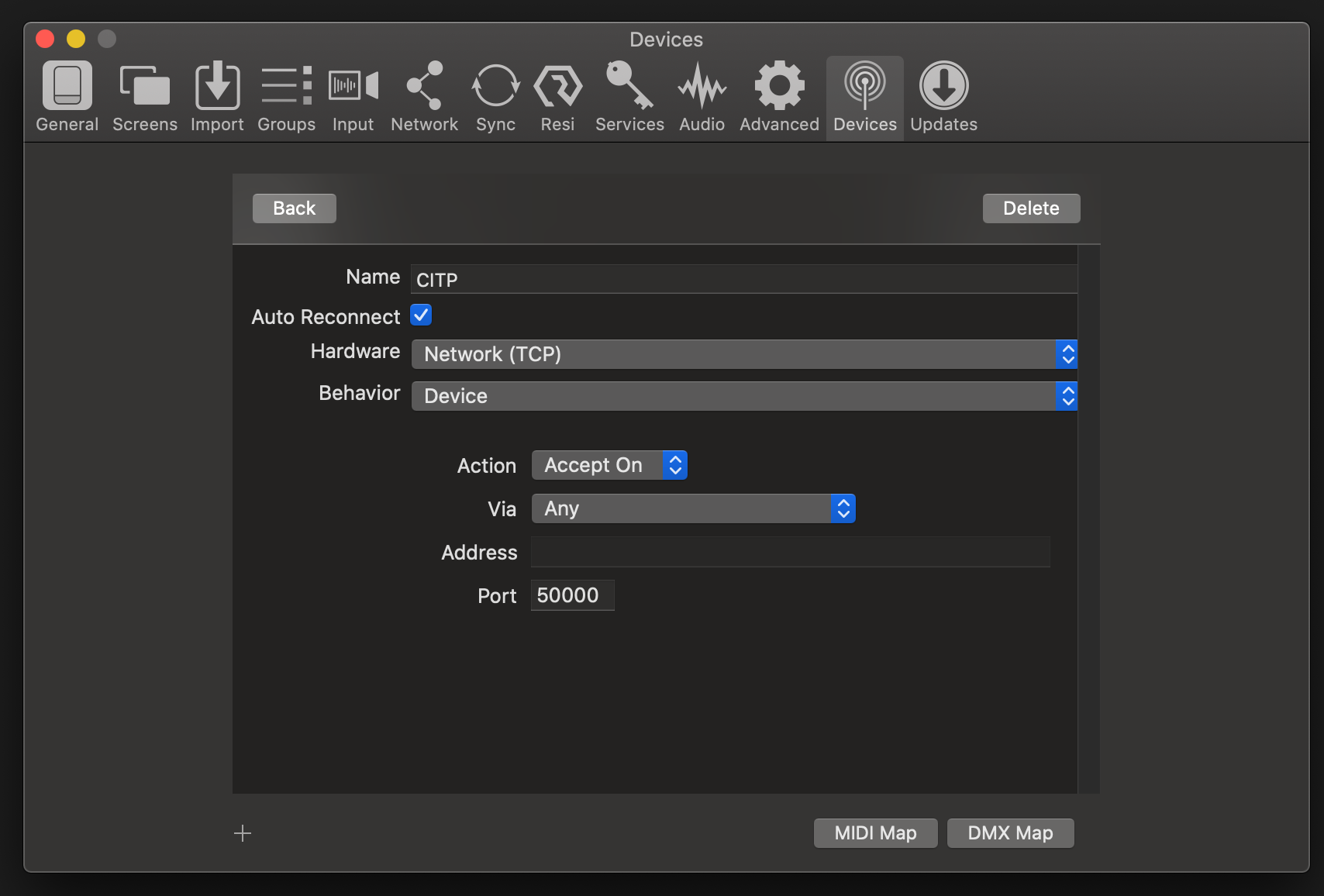 You will need to identify a Media Bin playlist for CITP. Keep in mind that the thumbnail and file name will be sent to your console, so you may want to use shorter file names. Right-click on the playlist you want to use and click on Select for Communications.

You should now be able to setup CITP on your lighting console and load the clip list. You will be able to load the thumbnails that are set in ProPresenter in your console for pre-visualization of scenes. Remember to disable CITP before going live.