The functionality discussed in this article was added in the 7.5 update of ProPresenter 7.
ProPresenter7 offers you the ability to operate the software in ten different languages.
English
Spanish
Portuguese
French
German
Korean
Norwegian
Czech
Simplified Chinese
Russian
If your language is not listed here and you're looking to use ProPresenter 7 in a different language, please submit a request through our form here.
To activate the program in these languages, simply change the language setting on your OS and ProPresenter will launch automatically in that language if it's one of the eight languages above. If your language is not listed above or another language is selected on the OS, the program will default to English.
Instructions for setting your Language on the OS are available below...
Mac Instructions:
Click on the Apple in the top left of the screen and go to System Preferences

Click on Language & Text
Apple has two language settings: General and Apps.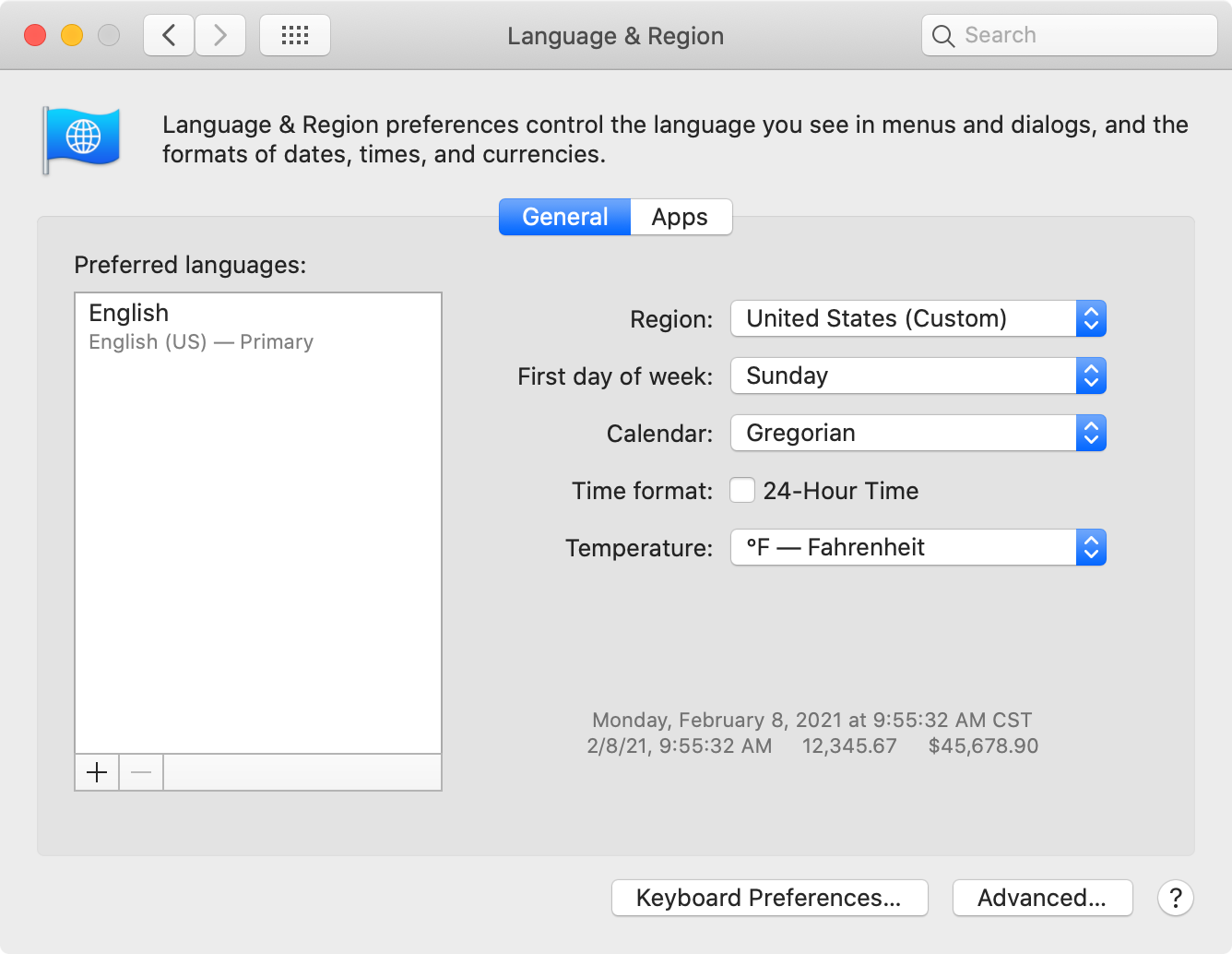 The General option is your operating system language. If your Mac uses one of the supported languages and you want ProPresenter running in that language, you only need to have your language in this list. It should now be using the language selected here.

If you run your operating system in one language but would prefer ProPresenter to still be in English (or other language) click on the Apps tab. Click the + in the lower left corner. Select ProPresenter 7 from the Application menu. Select the language from the Language menu. Click Add. Open ProPresenter. It should now be using the language selected here rather than the language from General.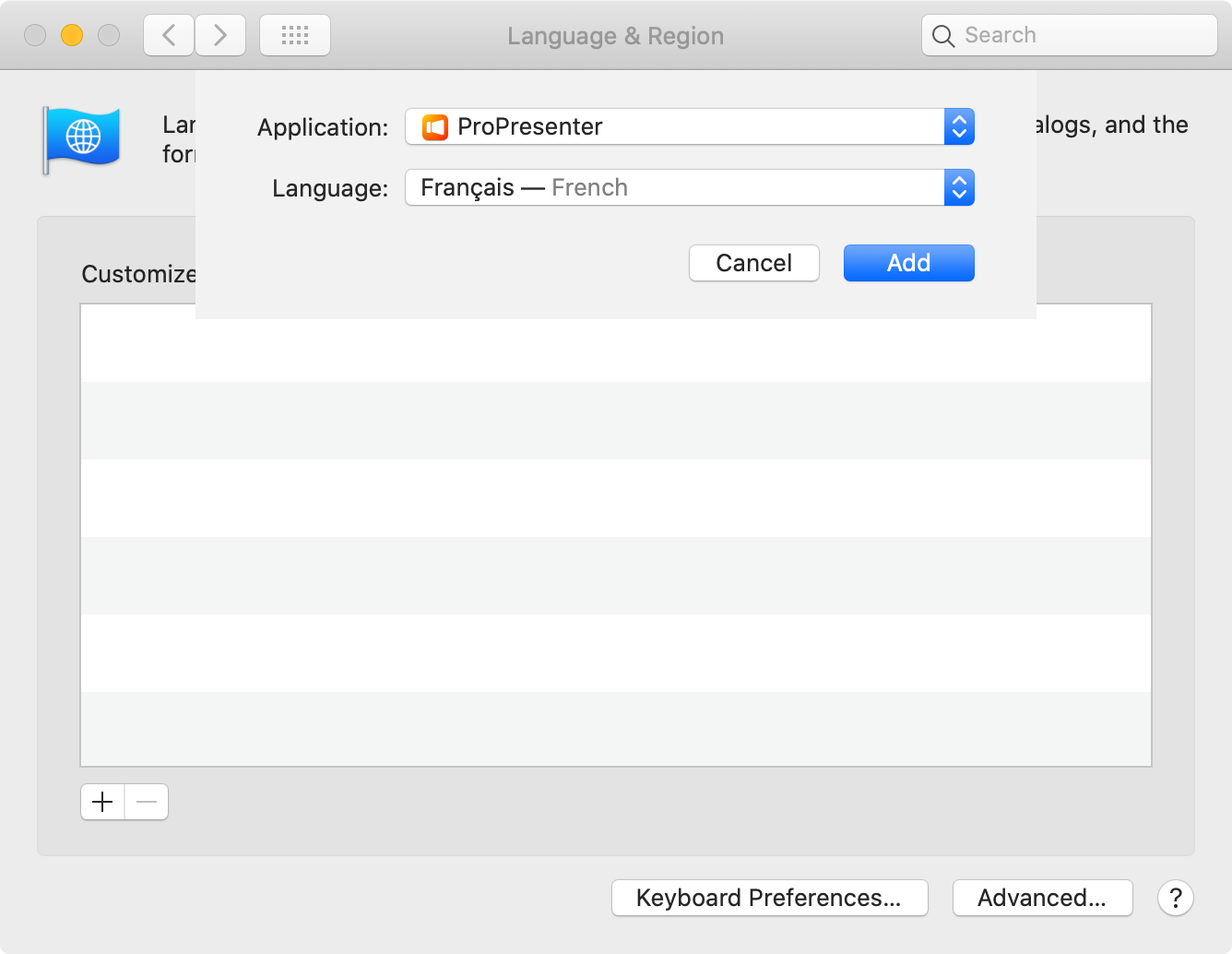 Windows Instructions:
Go to

this Microsoft article

Select your operating system from the top row

Follow the instructions for installing the language pack you're needing

Switch to the language you want to use
Due to the way Windows handles certain languages, changing the system language actually cause ProPresenter to run in a different language than you may expect. To get around this issue with Windows language settings, we have also provided an option in ProPresenter Preferences on the General tab for you to select the language you want to run ProPresenter in. This option will work without needing to install the Microsoft language pack for the selected language. Open Preferences. Select General. Choose your language from the Preferred Language menu at the bottom. You will need to restart ProPresenter for the change to be applied.