A Trial Request can be made by visiting the Registration window in-app, by clicking the green "Open Registration" pill at the top right, or by visiting the ProPresenter>Registration window from the menu bar. Once this window is opened, choose "Start Trial" and fill out your information to request the trial.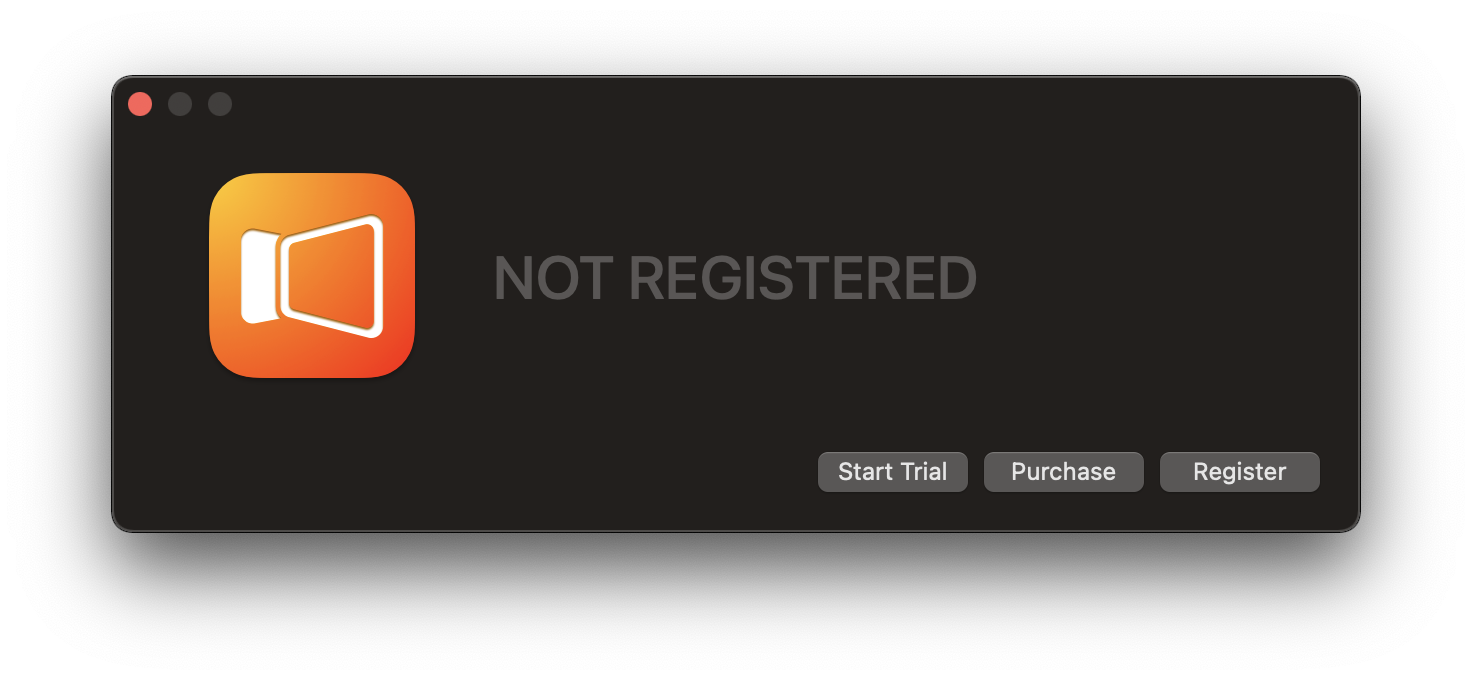 Please note that this trial is for 14 days and starts as soon as you select "Get Free Trial". The trial version is different from the free version in that it's a fully registered copy. Thus there is no watermark and it can be used in front of a live audience. The trial registration is effective as soon as you complete this form and is good for two weeks. One 2-week trial is allowed per organization. A confirmation with the registration code will be sent via email to complete the trial registration process.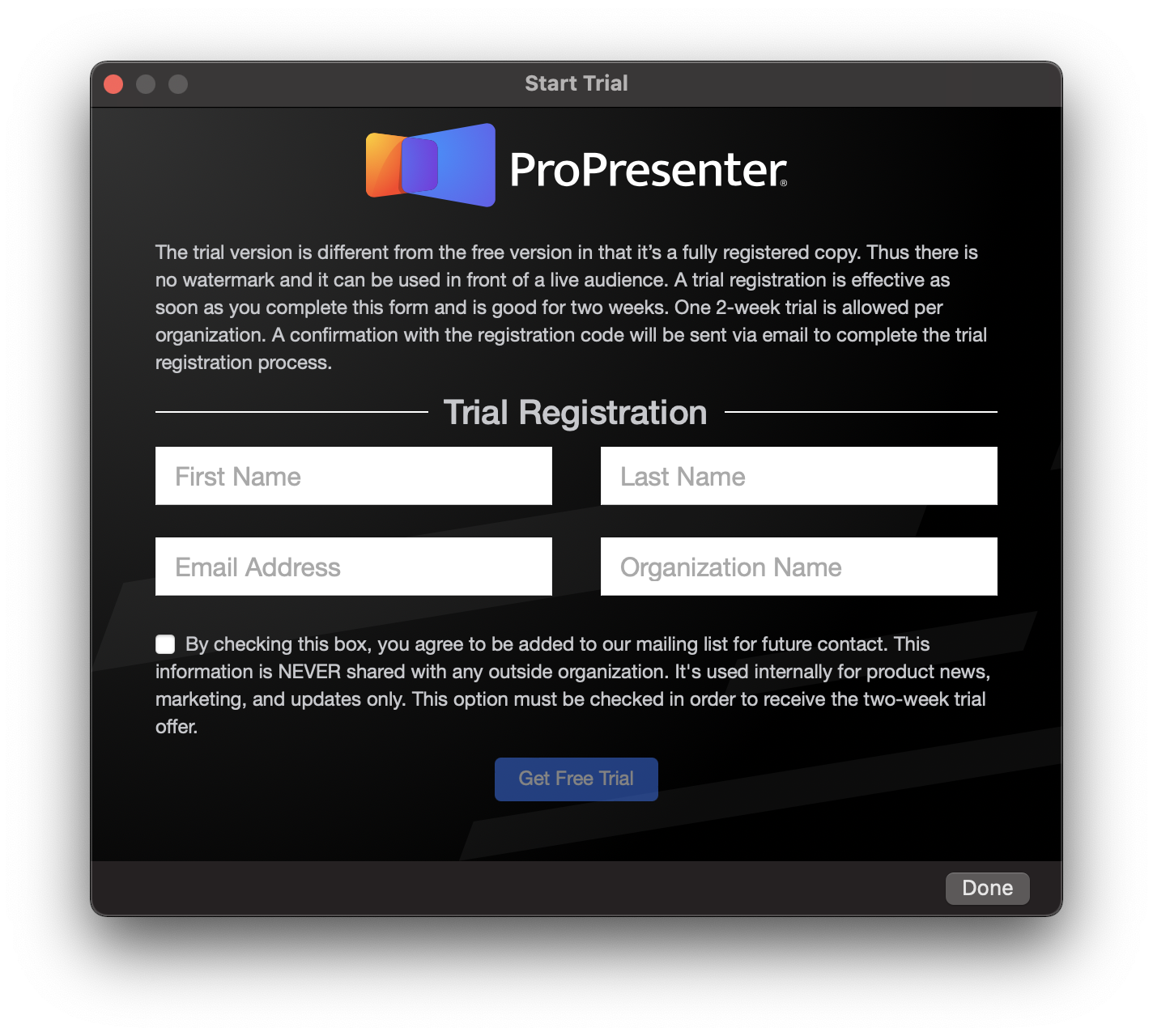 Once you submit the form, an email is sent to the email address you entered. Within that email, there is a license you can either copy and paste or click to register the app.
We will follow up with you a few times to make sure all is going well. If you have any questions or problems with the software, we have numerous resources available to you as follows: