Starting with ProPresenter7.9, users now have access to a native Stream Deck app plugin! This is available for all users with a ProPresenter+ active date past March 25,2022. This app will allow you to trigger camera input cues, props, slide groups, next and previous slides, clear functions and more! This functionality all comes from our new API capabilities, so new things may be added in future updates.
This functionality does require the following:
To start off, make sure that you have the latest version of the Stream Deck software from the link above, for now the plugin will also be available via a direct download from the link above, however soon it will be possible to download from the Stream Deck Store.
Once you have the Stream Deck app downloaded/installed, and the ProPresenter Stream Deck Plug-in downloaded you can double click on the plug-in download to install it. When installed, you can scroll down on the right hand side of the Stream Deck app to see all of the items you have control over.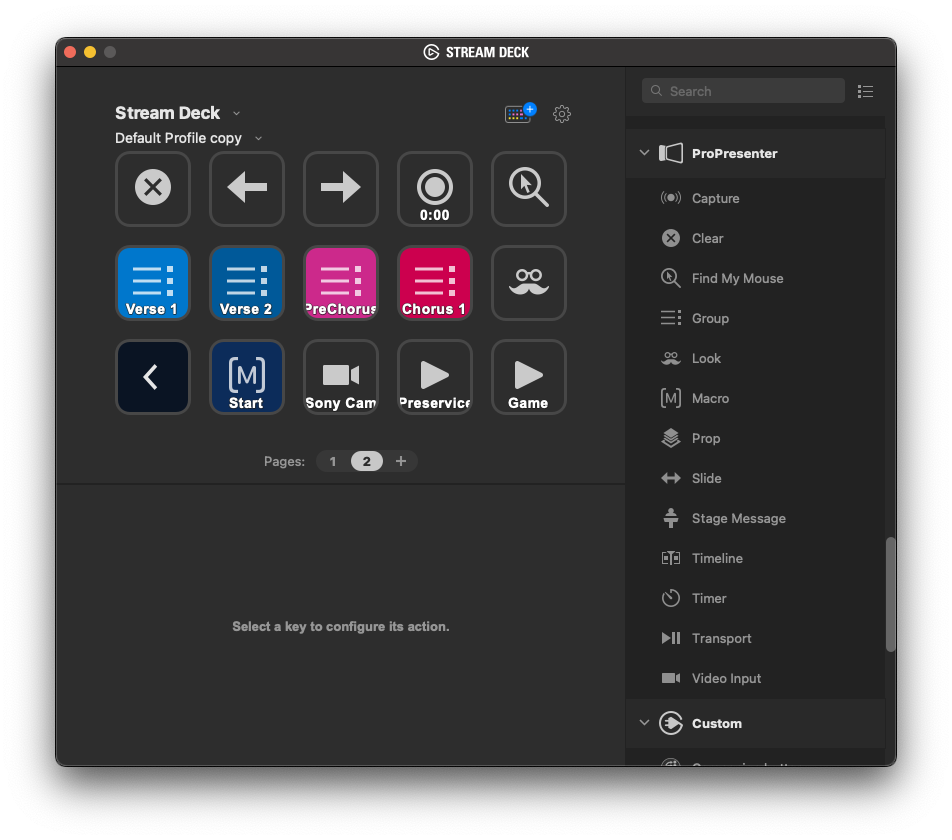 Dragging and dropping these items from the right hand side to the actual buttons on the left will automatically populate the Stream Deck device with the icon shown here, and if you click on those keys, it will allow you to configure specific things about the action. For Example, you can choose which Macro to trigger, or which camera input cue to trigger, or if you want to trigger next or previous slide.