This article covers how to connect any instance of ProPresenter7.9.1 and above to ProPresenter Control. To learn more about how to use ProPresenter Control, please see the article HERE
The first step to connecting ProPresenter Control to your ProPresenter application is to ensure that both the computer running ProPresenter7 and the computer or other device accessing ProPresenter Control are on the same local network. We recommend a hard wired network for best results.
After ensuring they are on the same network, you will next need to navigate to the Network Tab of ProPresenter Preferences by going to the ProPresenter menu in the top left, hovering on Preferences and choose Network. Once there, check the box to enable the network and ensure you can obtain the IP Address and Port Number. The IP Address and Port Number on your machine will be different, but on the computer that we used as our example, the IP Address would be 192.168.0.176 and the Port Number would be 1025.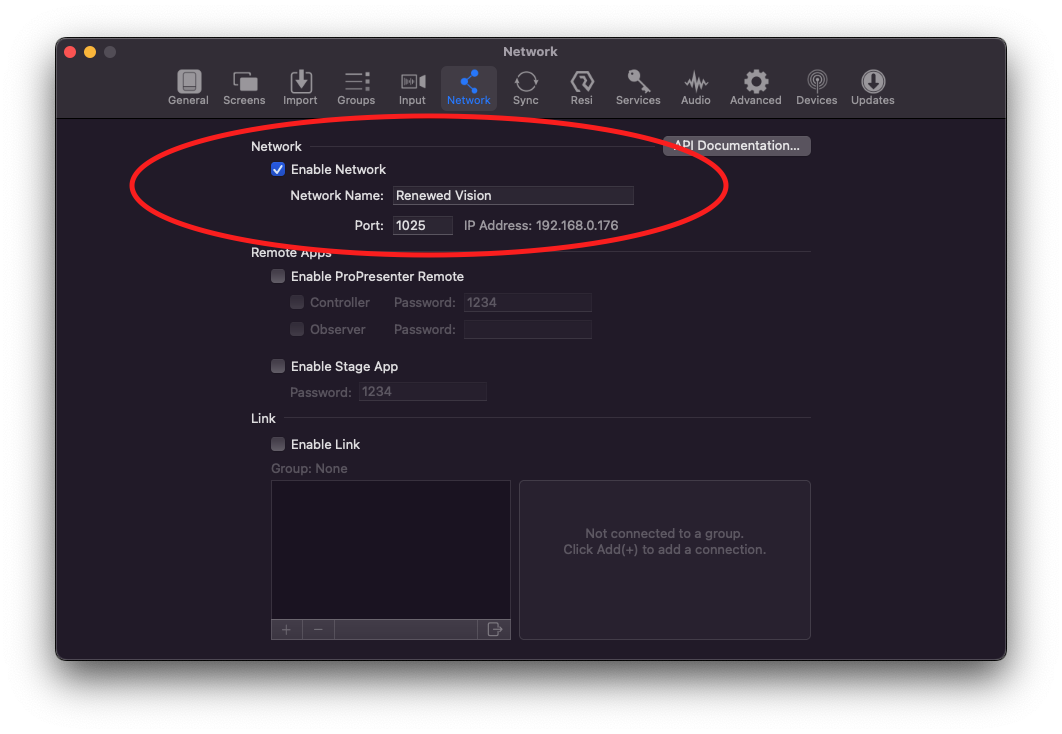 Once you have enabled the network and obtained the IP Address and Port Number, go ahead and head to control.propresenter.com (internet is required for this method of accessing the site). You can also access the website offline by going to the View Menu and choosing ProPresenter Control from that menu.
On the website you will enter the IP Address and Port Number that you obtained from the network tab of ProPresenter Preferences into the appropriate location on the page (notated here with a red box) and click "Connect".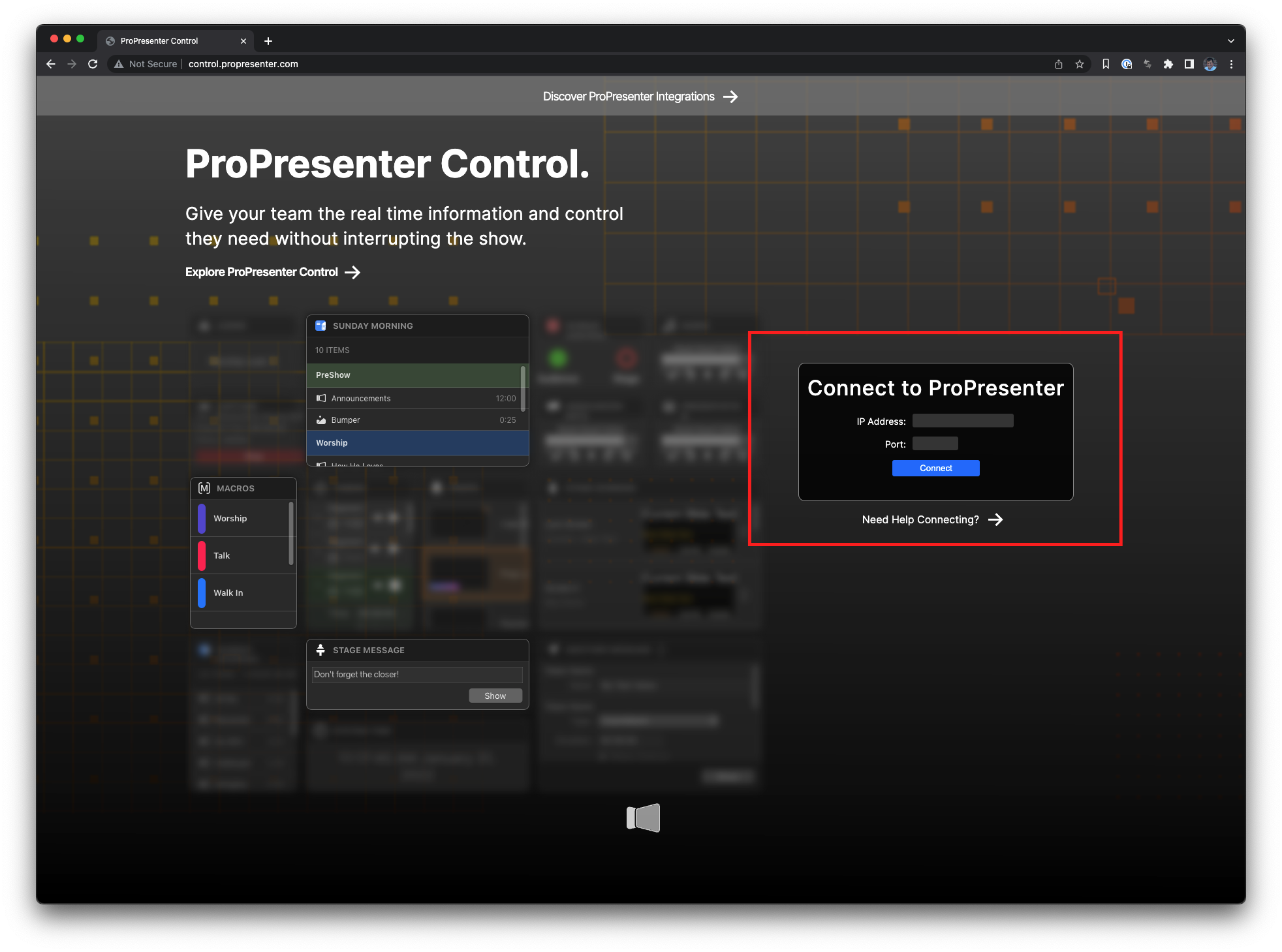 After clicking "Connect", it should take you to a page that looks like the one below and you are ready to begin using ProPresenter Control. If it tells you it is unable to establish a connection, double-check the IP Address and Port Number you have entered against the IP Address and Port Number from inside of the ProPresenter application. If all of that information is correct and you are unable to connect, check your network settings and ensure there is no firewall or other network setting preventing the devices from being able to communicate.
If you have checked all these settings and are still having an issue, please reach out to us directly by opening a ticket at contact.renewedvision.com