ProPresenter7 brings us a brand new way to search, using Quick Search. This functionality allows you to search in all Libraries, SongSelect, and MultiTracks all from one unified window.
MultiTracks Search was added in ProPresenter7.8 and requires a subscription with MultiTracks. SongSelect also requires a subscription with CCLI.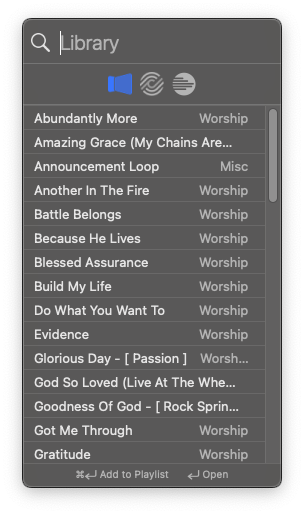 Using Quick Search
To use the Quick Search, simply press the magnifying glass at the top left of the ProPresenter toolbar, or press Command+F on Mac or Control+F on Windows and it should open this window. The three options you can choose for search are all ProPresenter Libraries, SongSelect, or MultiTracks.
If you select an item while searching within a Library, you will see the contents of that selected item next to the search window. You can choose to view the text in the Text View, or the slide cues in the Grid View. Searching Libraries is in alphabetical order.
Text View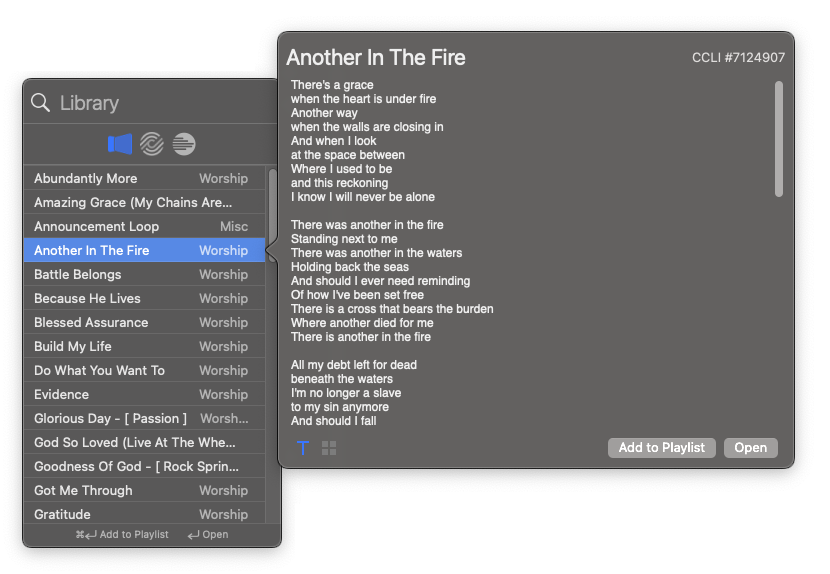 Text View Provides a view of the text within a document
Grid View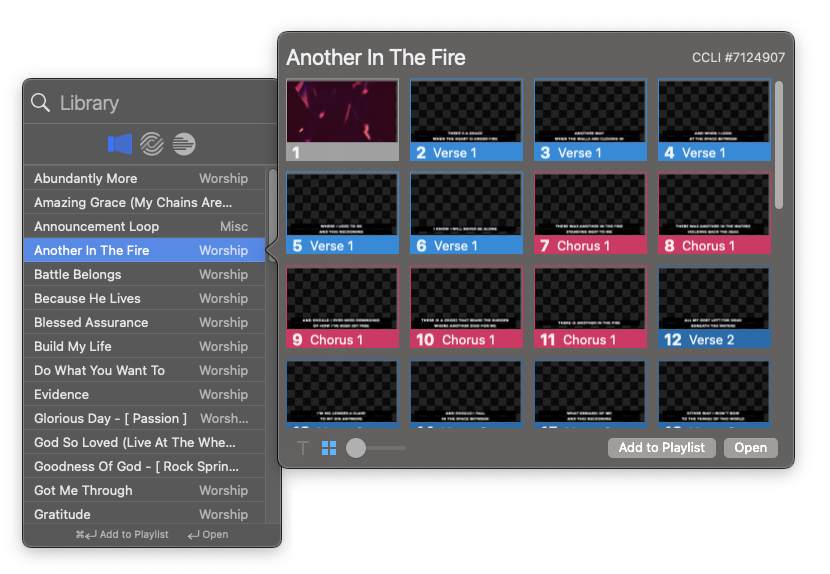 Grid View Provides a view that allows you to see the slide cues as they appear within this document.
Press Command+Enter on Mac or Control+Enter on Windows to add to a selected Playlist while selecting a song in the Library Search.
Searching SongSelect
Searching within SongSelect will provide you with a preview of what the song is by showing you a few lines from the song. This preview is provided to prevent this from actually counting against a search from within SongSelect on your CCLI account.
To use SongSelect, choose the CCLI Logo from the Quick Search window and if you haven't already, log into your paid SongSelect account. If already logged in, you can begin searching. You can search by name or by CCLI Item Number.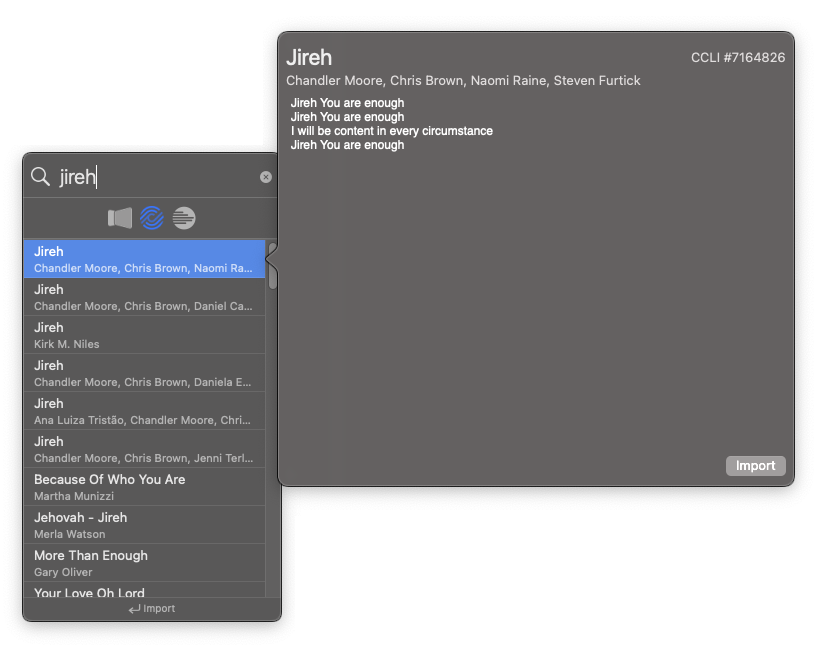 Pressing Enter or "Import" on the preview will import this song into your Library.
For information about searching within MultiTracks, please view the article here which goes over this functionality more in depth.