Devices in ProPresenter (formerly known as the Communication Module) allow ProPresenter to communicate with external devices. Some devices are one-way, others are two-way.
Note: At this time, the only communications device available for Windows is MIDI.
To setup a Device, open ProPresenter 7 Preferences and click on the Devices tab. There are three buttons along the bottom of this Preference panel. The + contains all available Devices. The MIDI Map and DMX Map contain settings related to those two Devices. Those will be covered in the MIDI and DMX settings.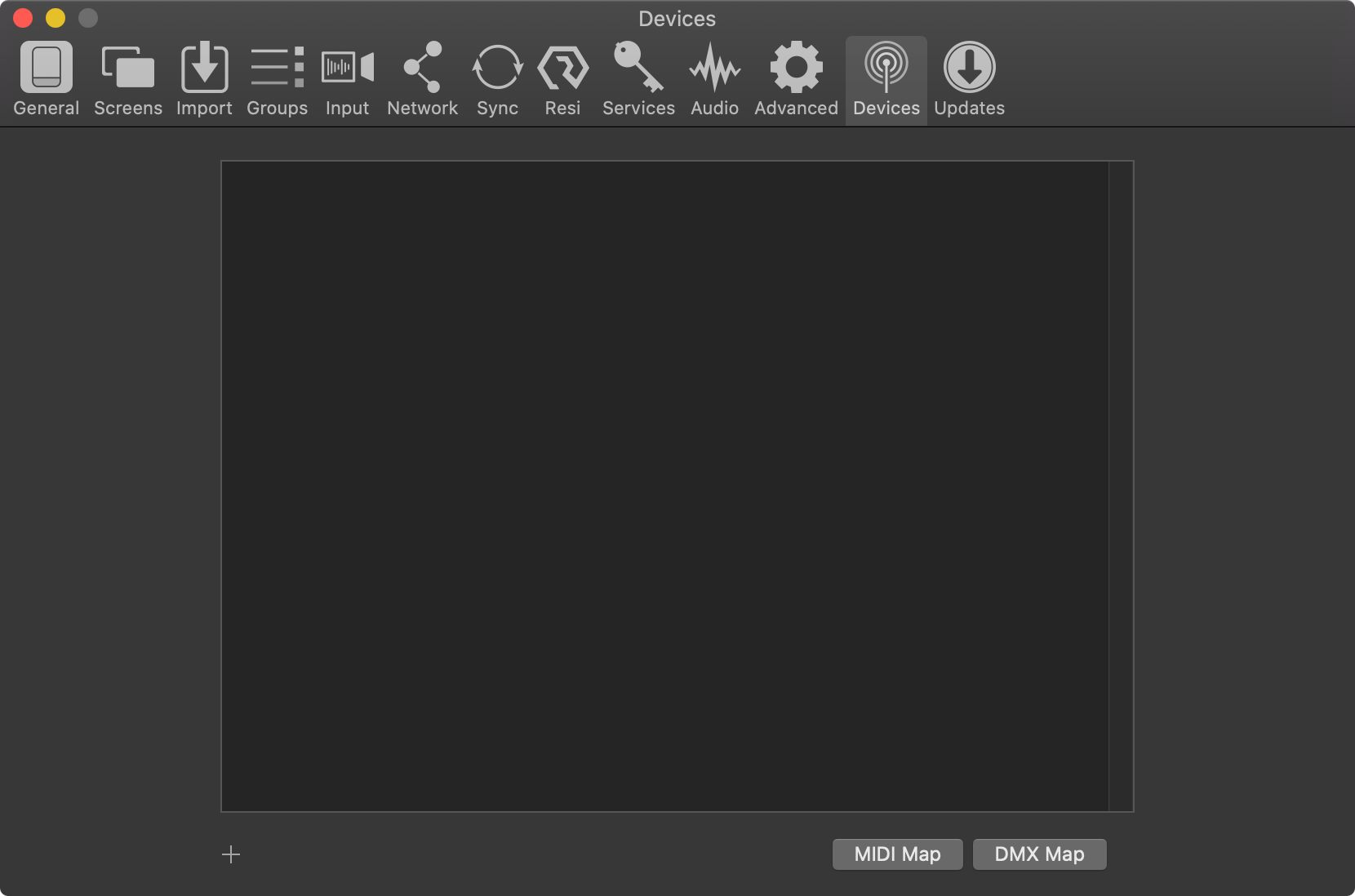 Click on the + to see the list of available Devices. Once a device is add you will be shown the available settings for that device. We'll go into details about each Device in separate articles. Scroll down to find links for each Device.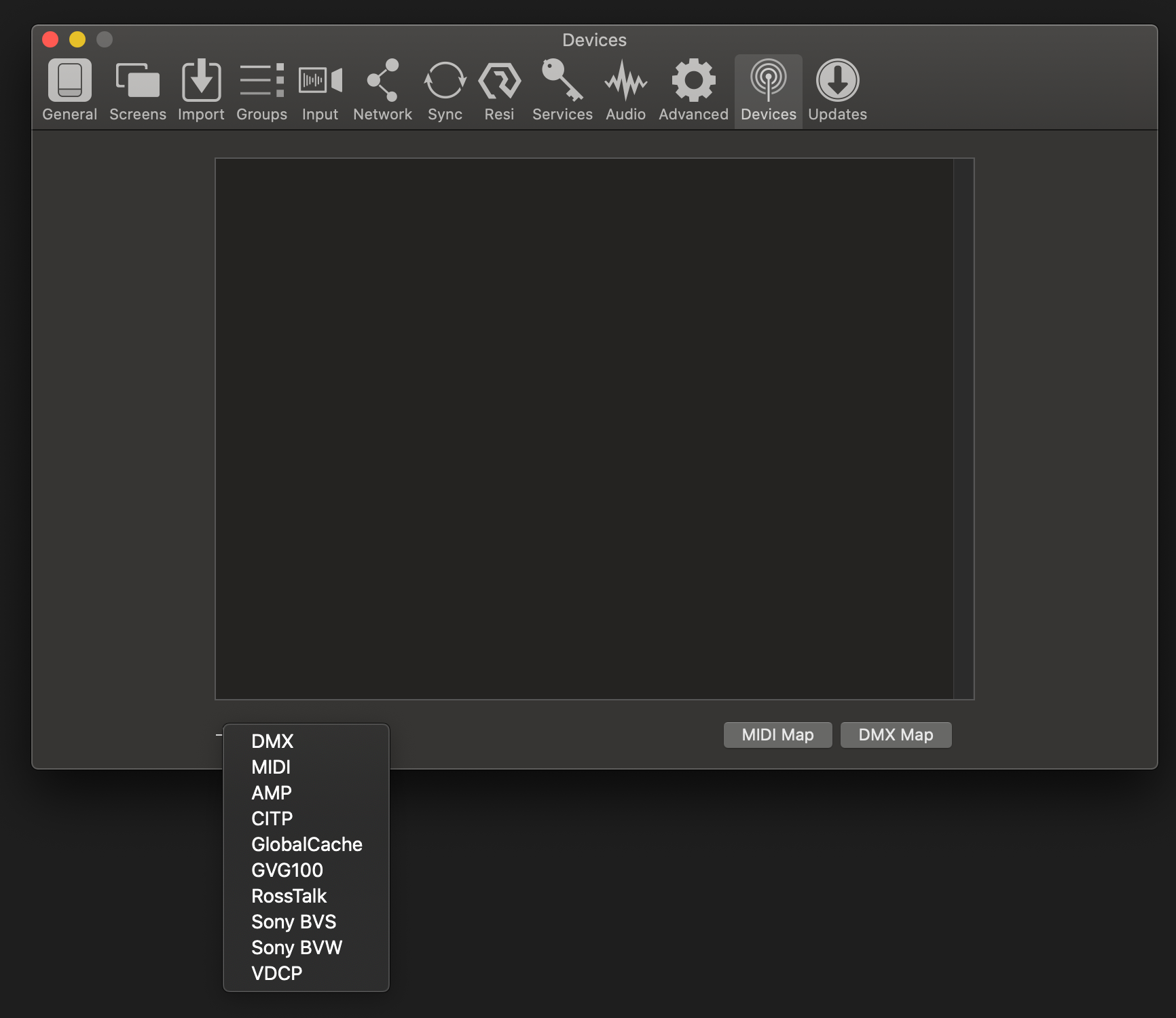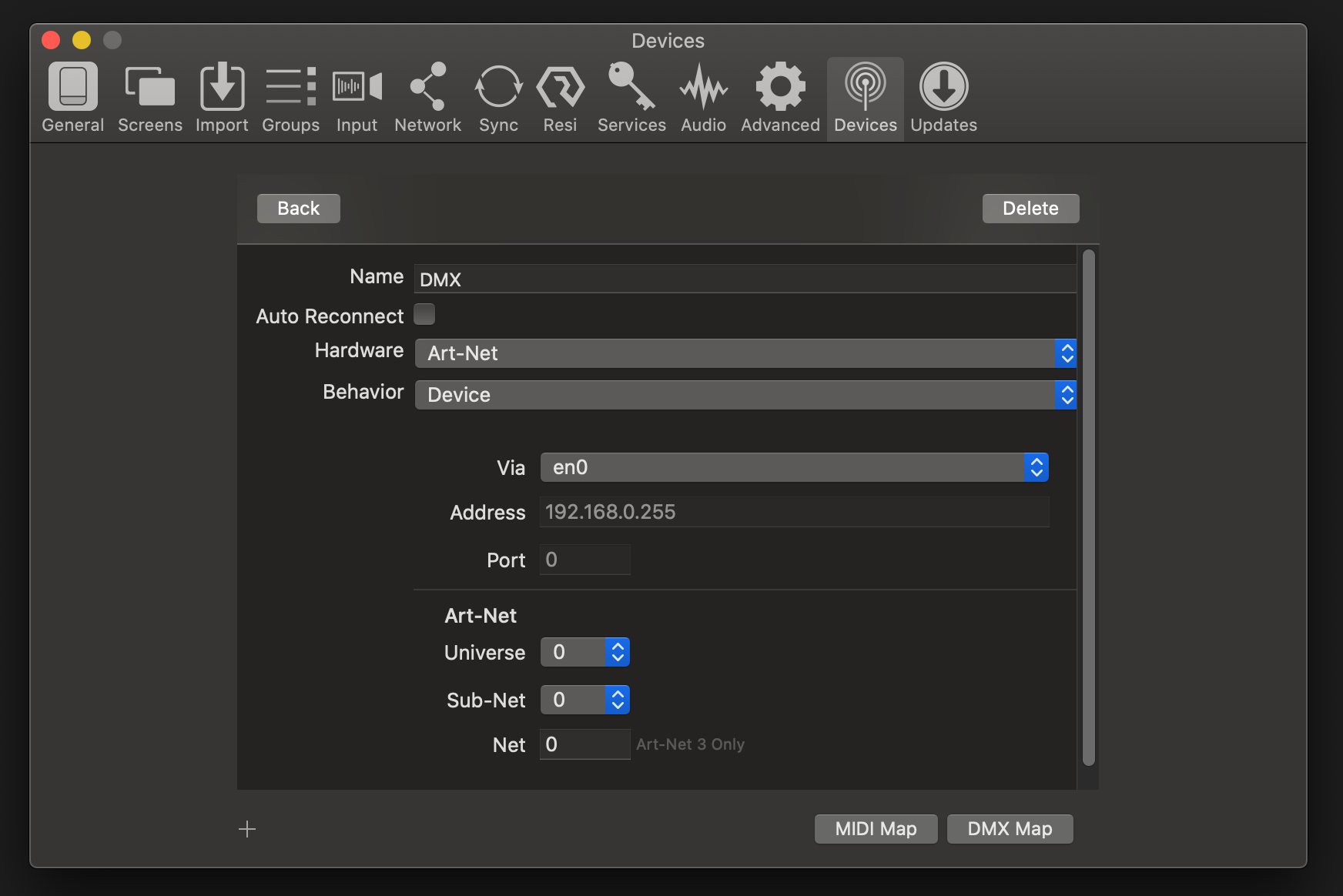 Available Devices